An Army Ranger and Cowboy Mounted Shooter, Drew has a passion for guns, horses, and leather too. Drew Wallace has had a long love affair with firearms. He has worn many hats; Army Ranger, Blackwater contractor, marksmanship instructor, and cowboy mounted shooter. If it goes 'bang,' chances are he has shot it.
Early Days
Growing up, Drew spent his summers with a .22 Bolt Action Rifle, quickly solidifying his love for anything that goes boom. "I used to spend my summers up on Lake Champlain, and learned how to shoot," says Drew.
"I got involved in the NRA 4-position rifle qualification and had a lot of fun with it. The patience, focus, and seriousness of it were so different from all the other sports I played. It felt very grown up."
But it was his decision after 9/11, almost 10 years later, that quickly sent him on a path toward profound firearm appreciation.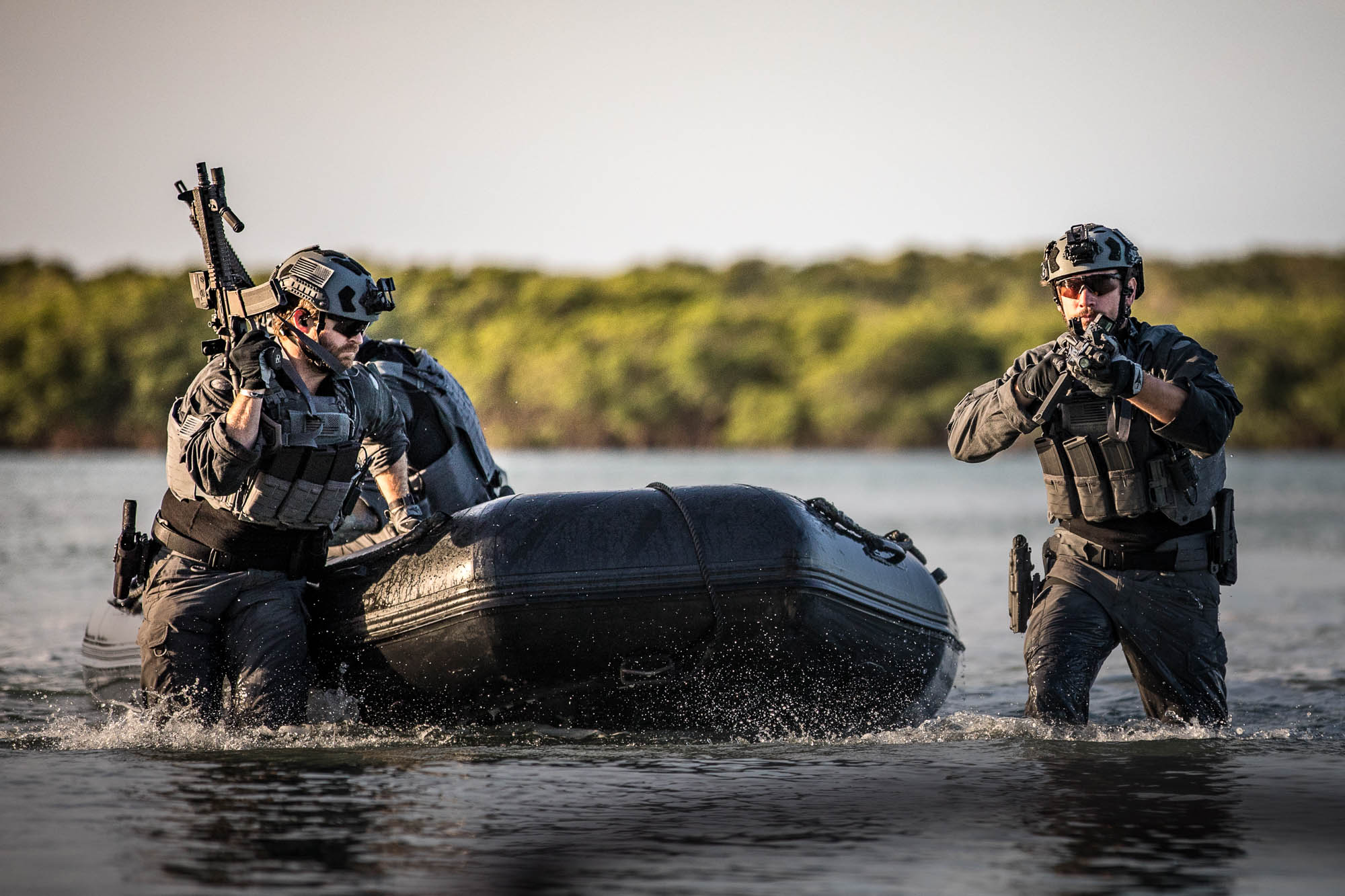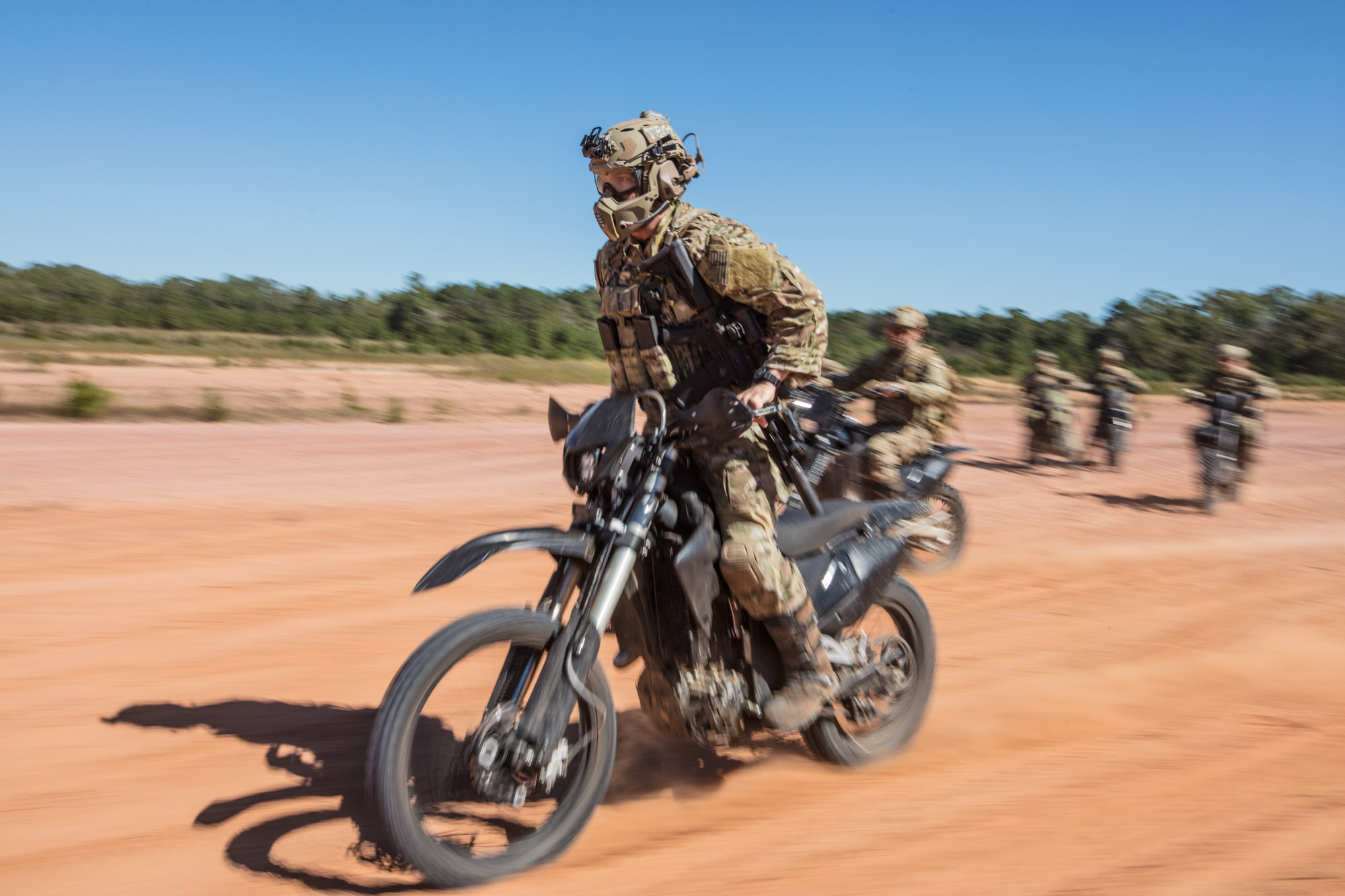 Military Service
Upon completion of college, Drew enlisted in the U.S. Army in December of 2022. During this time period, it was inevitable one would be deployed and see conflict.He spent most of his twenties serving overseas in the U.S. Army, primarily Iraq and Afghanistan. Serving among the ranks of the 75th Ranger Regiment, a light infantry unit responsible for carrying out Direct Action (DA) raids during the hours of darkness. A Forward Observer, Drew was responsible for coordinating with aircraft, and artillery, to conduct call for fire and reconnaissance. Attached to the lead element, Drew and his small team would often climb up on rooftops to gain better vantage points and see the terrain. Coordinating on radios, Drew would communicate with pilots of light attack helicopters, gunships, or fighter jets to execute attacks or get intelligence of hostiles.
"My experience in the Army had a profound effect on my outlook on life," says Drew. "9/11 inspired me to enlist, and my service thereafter gave me a perspective of appreciation for this country. It's something I think about every day."
Between his time in the 75th Ranger Regiment, and then working as a Medic with Blackwater Worldwide, Drew had more than enough experience with firearms. "When serving in the Military, it's always critical to get your hands on and be proficient, with every weapon system," says Drew. "In Special Operations, you need to adapt to any scenario or mission, requiring different firearms."  Most of the time, he carried the M4A1 Carbine, but used everything from belt-fed weapons, to heavy weapons, and a wide variety of pistols.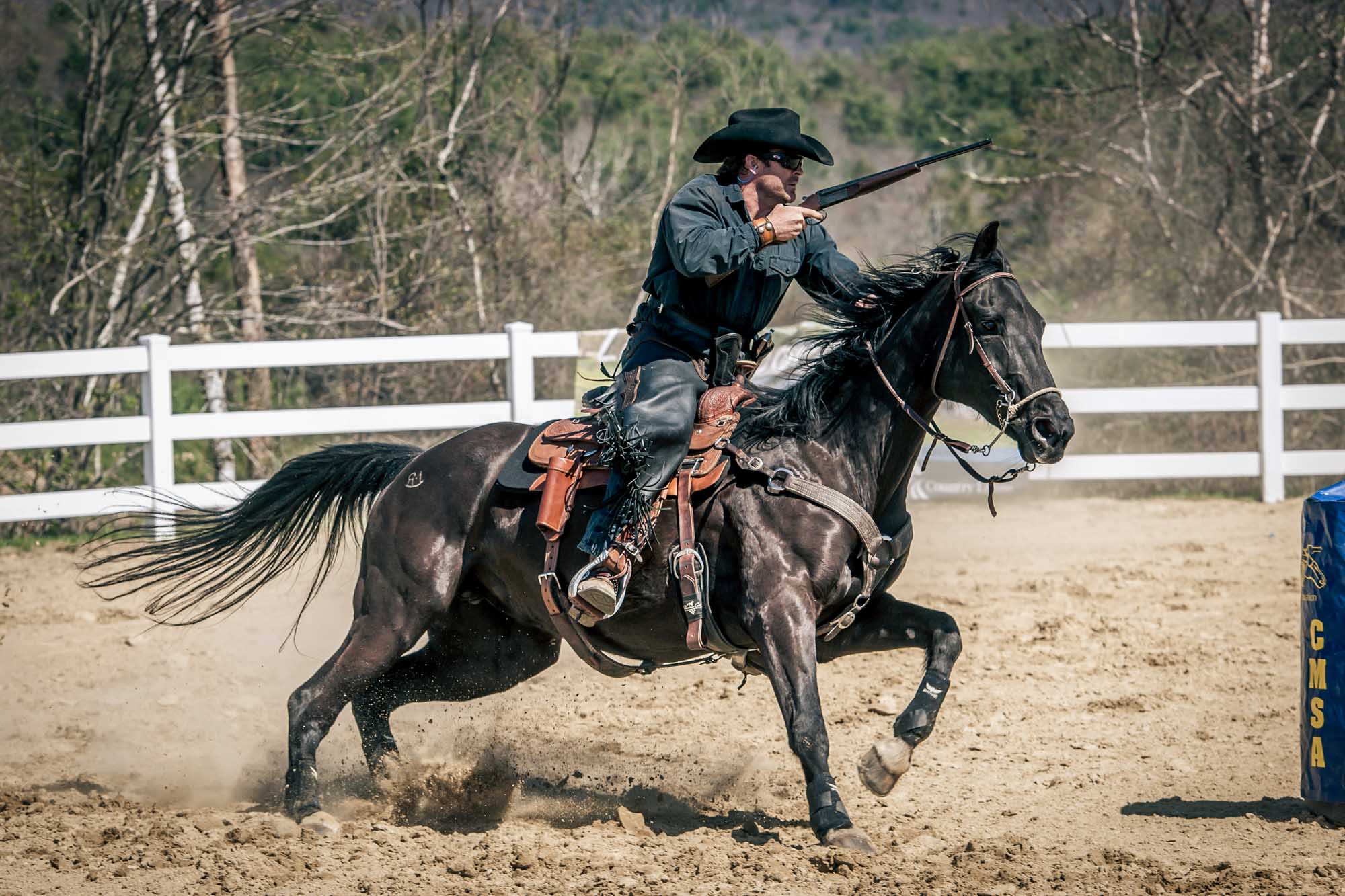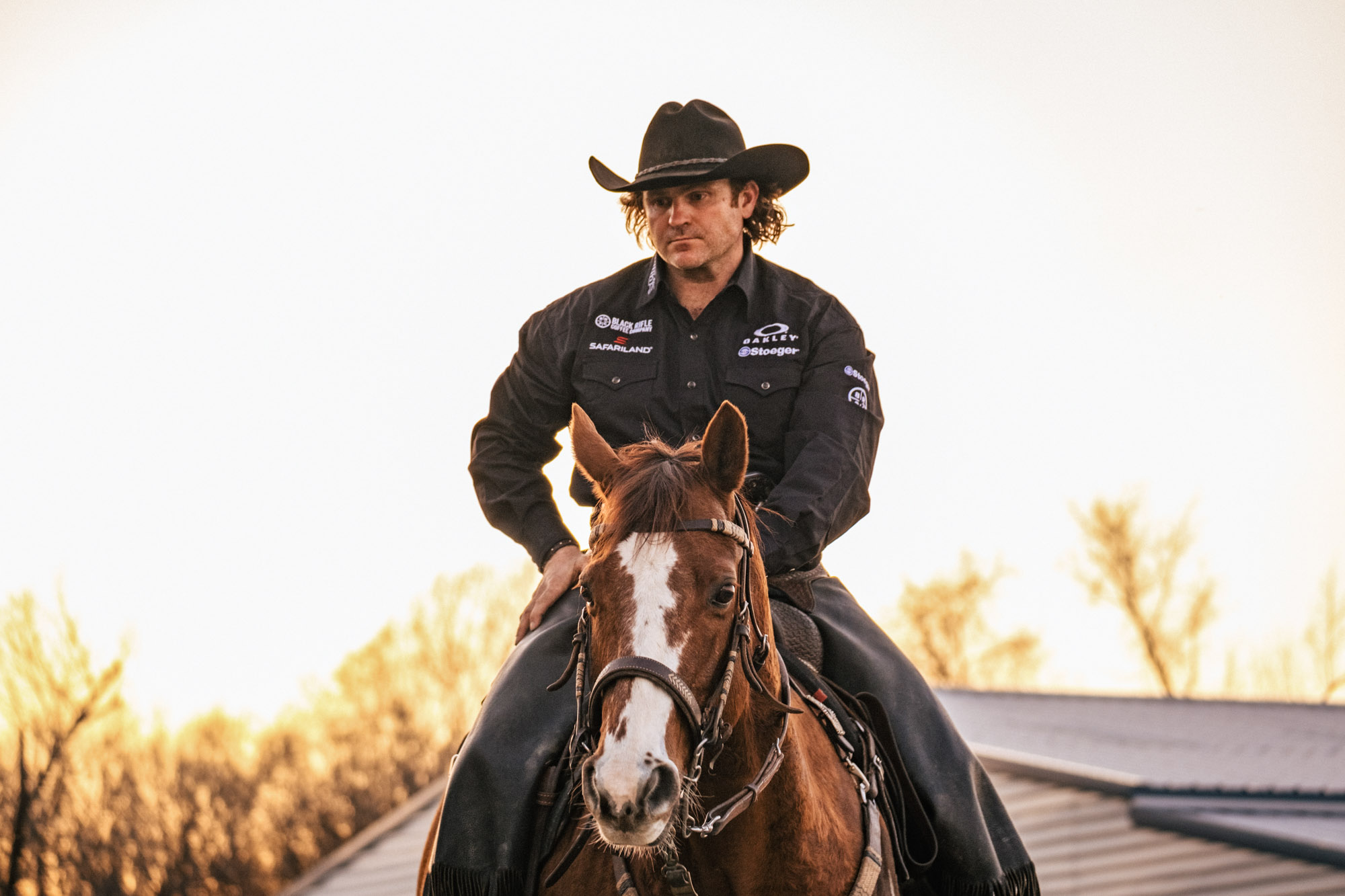 Cowboy Mounted Shooting
It was upon discharge from Military service that Drew found a new passion: Horses. "I had always been involved with horses at a young age. There was always this thrill of getting on the back of these large, fast, and powerful animals," says Drew. It was in 2016 that Drew discovered he could combine his passion for firearms and horses. The sport is called Cowboy Mounted Shooting and involves riding at high speeds and shooting targets while on horseback. The sport uses all single-action style revolvers, lever action rifles, and side-by-side coach shotguns.
Cowboy Mounted Shooting is judged on speed and accuracy. A horse and rider must navigate a course of fire, engage the course correctly, and shoot all required targets. Failure to do so results in a penalty added to your overall score. In a sport that is decided by tenths, if not hundredths, of a second, time is critical. Drew has now been an active competitor for over 6-years and most recently won his first Major Championship in the sport.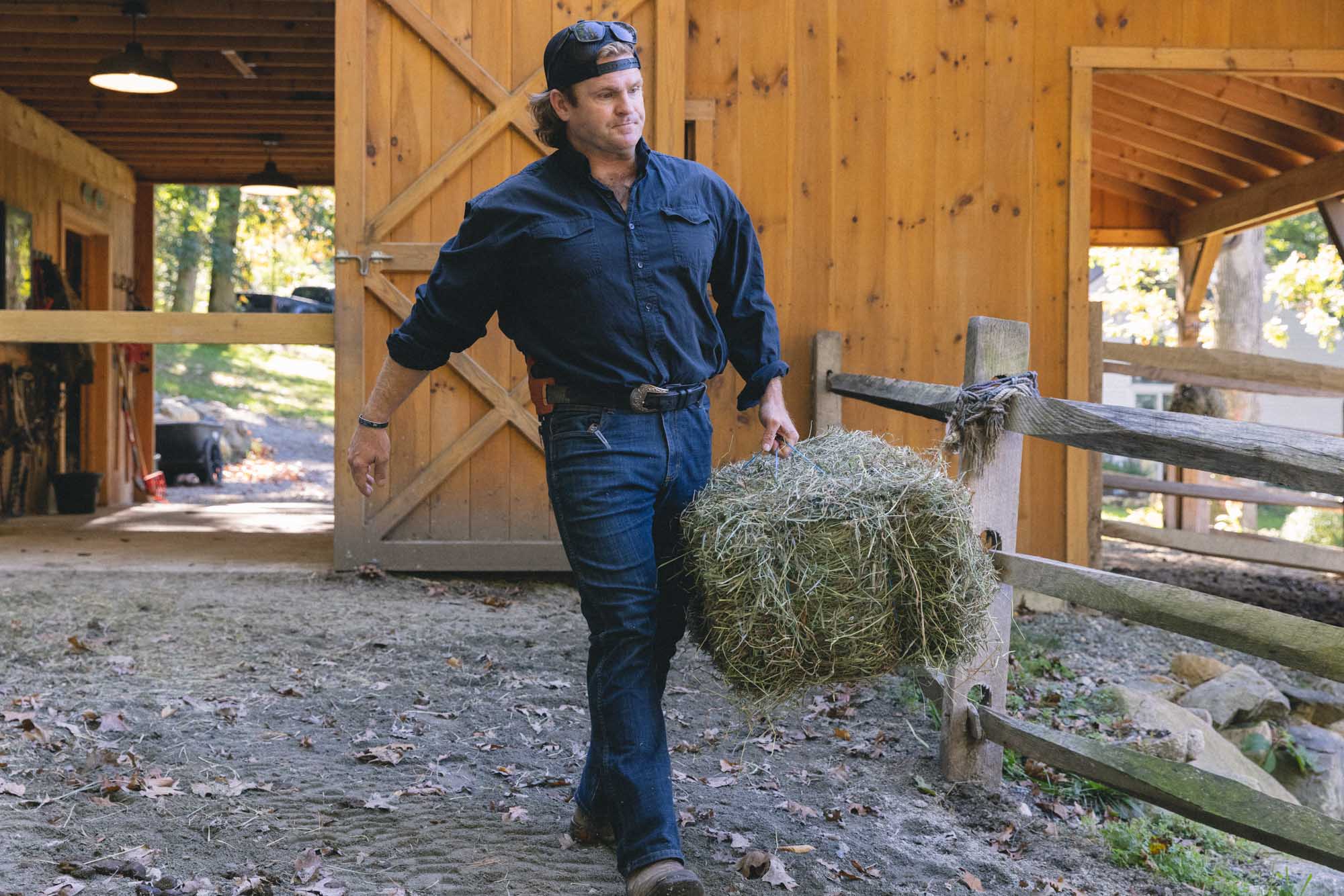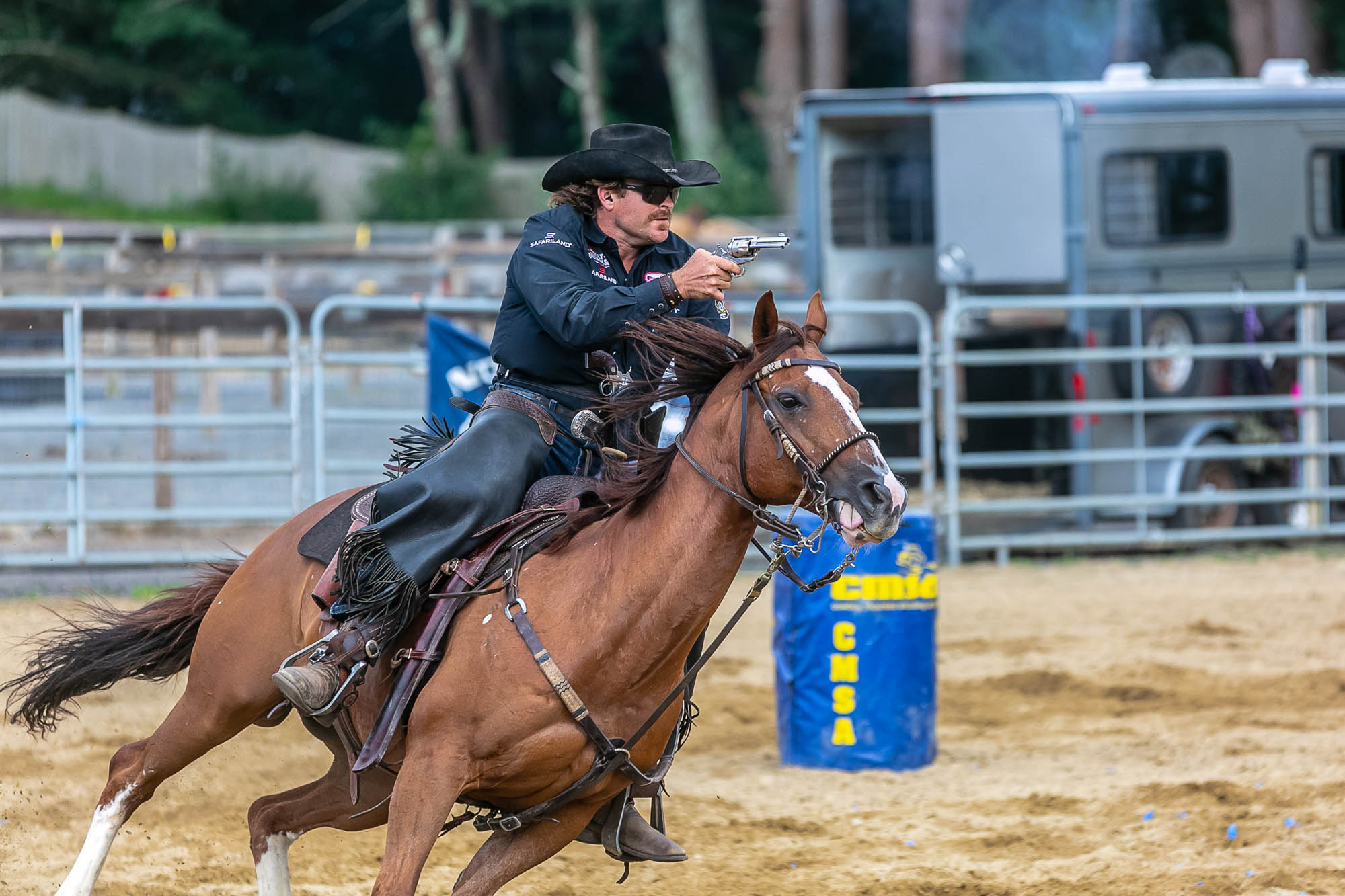 "Post-Military service, you are always looking for that thing that gets you excited again and keeps some mental balance. Cowboy Mounted Shooting has been that outlet for me," says Drew.
"Nothing can quite replace the comradery and excitement of Military service, but the bond between horse and rider and the thrill of the sport has been amazing. I'm grateful for every day I have."
Everyday carry is also a big part of Drew's daily routine. Often, he is sporting a Ruger LCR, or a Taurus G3C, using a variety of leather OWB holsters from Bianchi. "For me, a leather holster is comfortable when you're moving around considerably. Doing chores, in and out of the truck, or even on horseback. It's the feel, fit and function."
A big part of Drew's sport is travel all across the country. "You can never be too careful on the road," says Drew. "Pulling into a truck stop late at night, or breaking down on the side of the freeway, I like to feel prepared which is why I carry so much."
What's next for Drew? More horses and travel it seems. Drew resides in Massachusetts with his wife and three children, and is on the road competing all year. To follow his exploits, and see what he carries, follow @therangercowboy on Instagram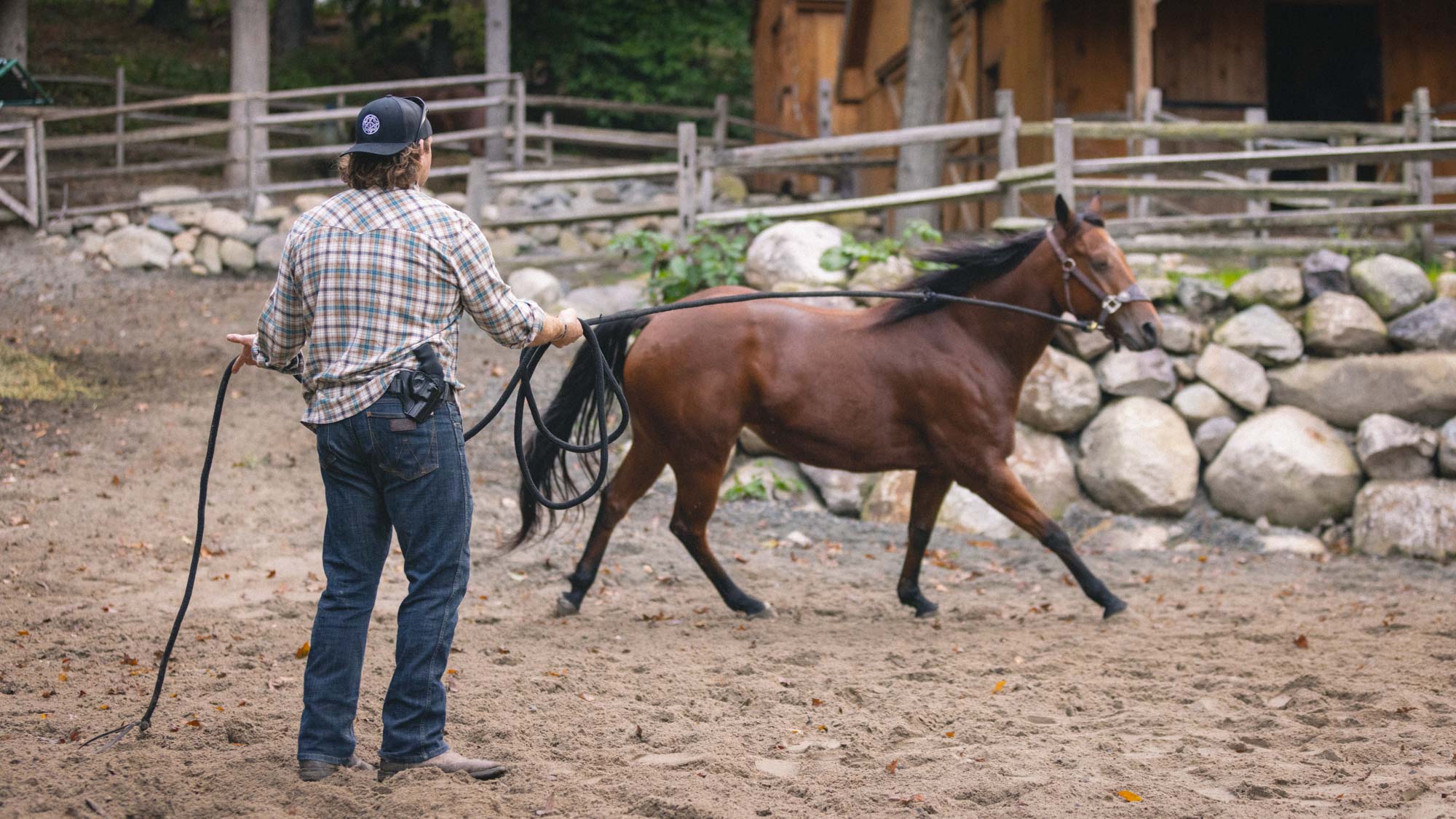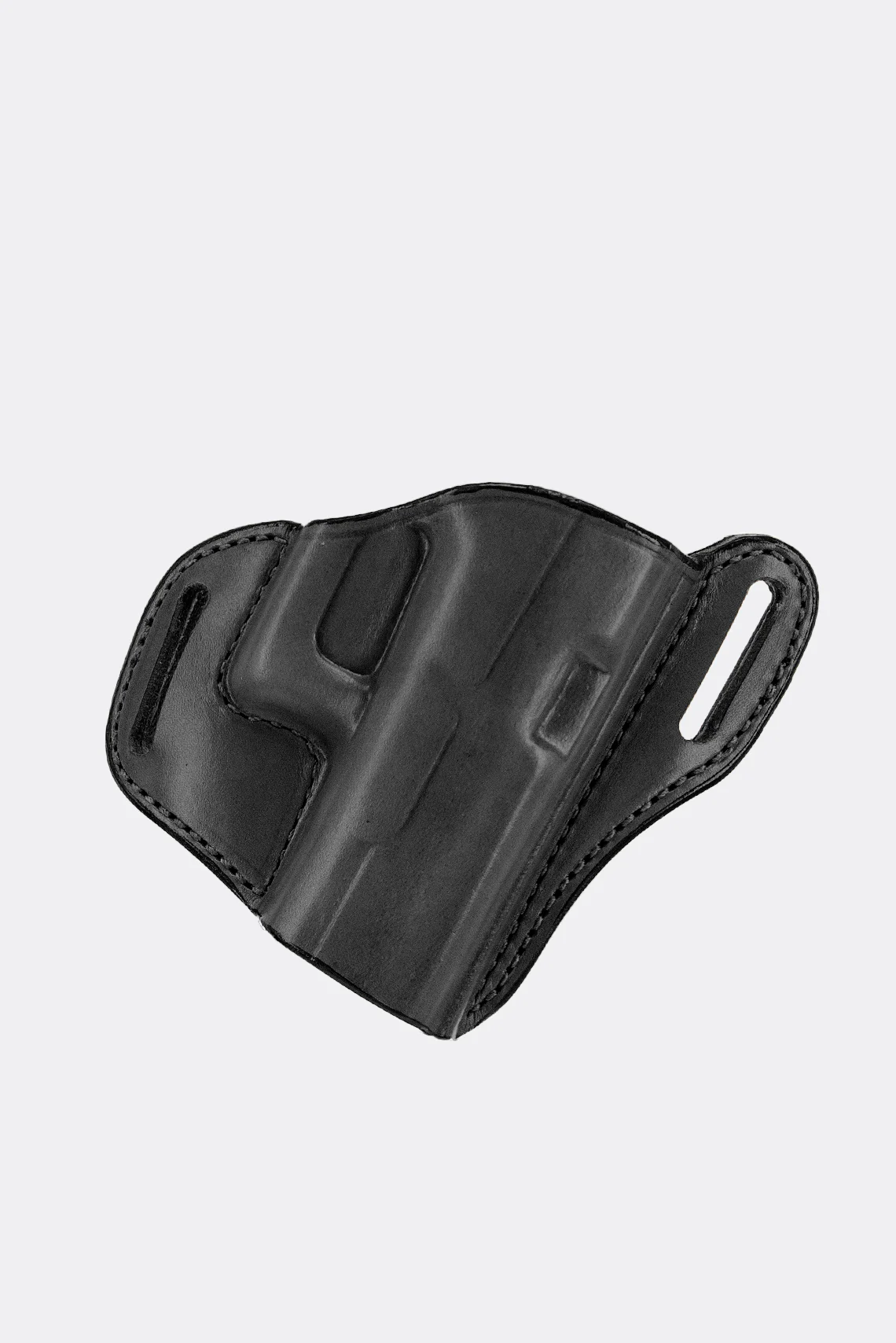 P.I.™ Belt Slide Holster
Starting at $59.50
Crafted from full-grain leather, the Model 58 P.I. has an open-top design for semi-automatics and small frame revolvers. This model features the fully molded holster front to fit against the body for improved comfort, while the open-top design provides quick and convenient access. It's ideal as a small-of-the-back, rear hip, or back pocket holster carry. Similar to the Remedy holster, the P.I features a heavy 30-degree cant to accommodate for draw angle. Featuring deep contour molding, the holster makes visible the distinct shape of the handgun it secures, creating a classic and timeless look.
Shop Now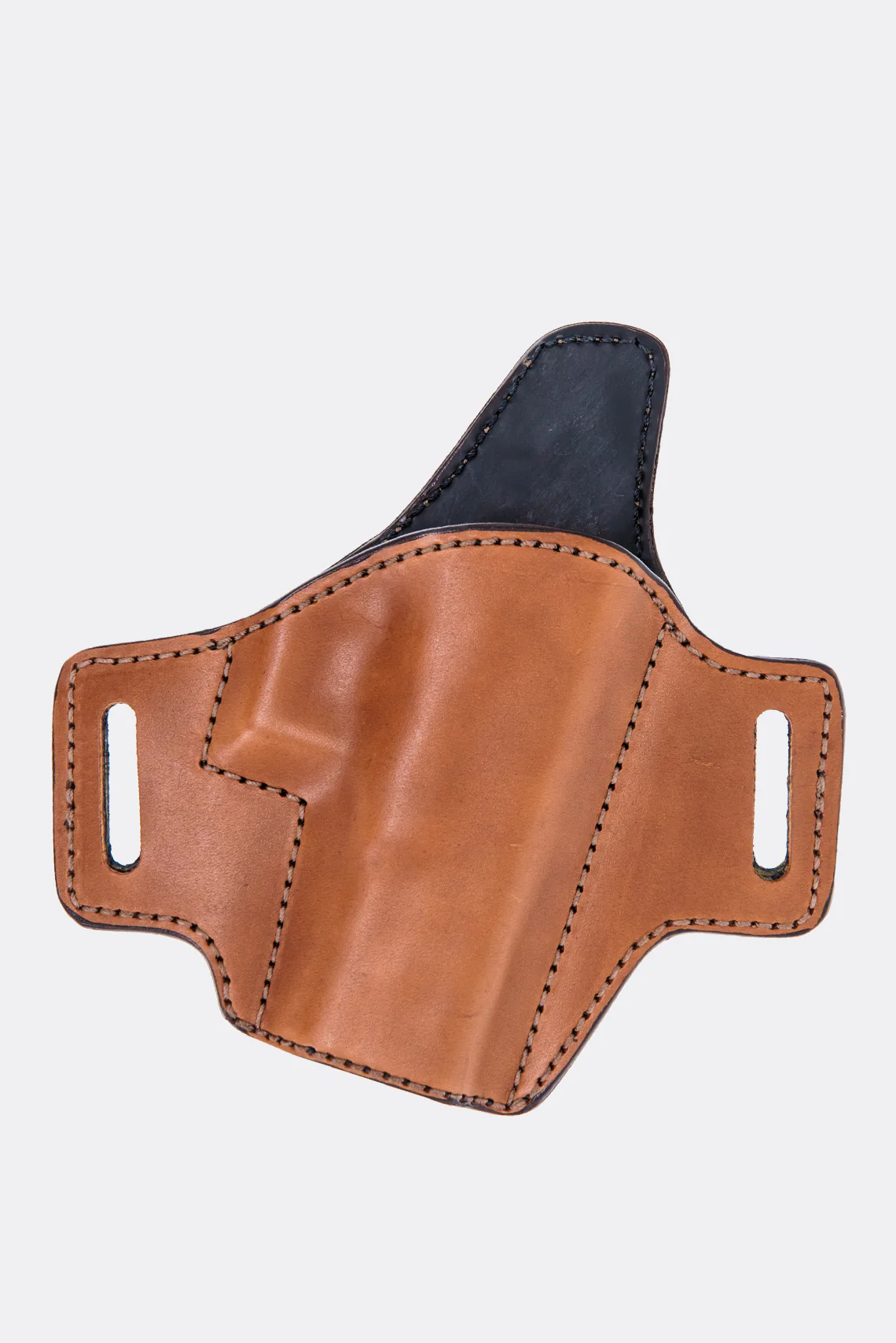 Assent™ Holster
$78
The Bianchi® Model 126 Assent™ is an open-top active retention OWB holster with a high-ride hip carry. The low-profile, contoured, body-hugging design features a trigger guard detent that helps ensure secure carry during normal or rigorous activity such as traveling over rough terrain. The combination of premium leather and synthetic materials provides strength, rigidity, and the classic good looks of handcrafted, premium leather. Offered in Plain Tan or Plain Black finishes, the Model 126 Assent leather retention holster fits 1.5" (38 mm) belt widths.
Shop Now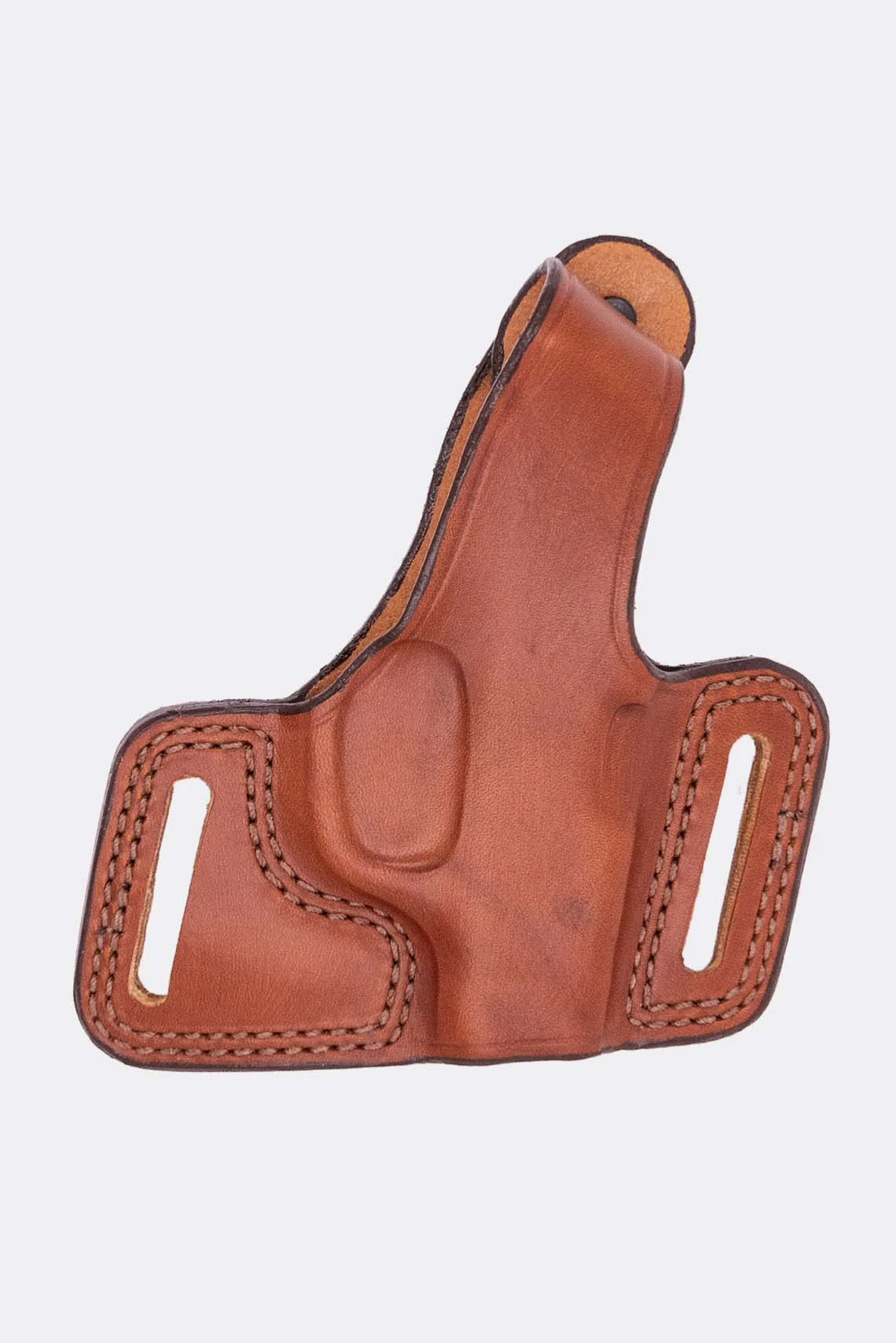 Black Widow™ Belt Slide Holster
76.50
The compact profile and ultra hi-ride carry of the Black Widow™ belt slide holster provides a snug, comfortable fit and exceptional concealability. Widely spaced, dual belt slots offer superior stability so your firearm won't shift around, and the holster has a thumb snap closure to ensure secure hold. The open muzzle design of the Black Widow allows you to carry pistols of the same model with different barrel lengths.
Shop Now