Sometimes a split second is the difference between floating down a river and being mauled to death by a Brown Bear. Fred Eichler lived through such an event, and it was a handgun that saved his life.
Fred Eichler is an accomplished outdoorsman, to put it lightly. His passion for bowhunting has taken him all over the world. Most notably, in mid August of 2009 Fred harvested a cow Tule Elk to become the first to take all 29 North American big game animals with a recurve bow and complete the Super Slam.
"Spending time outdoors hunting, fishing, hiking, kayaking, horseback riding or taking wildlife photos isn't a new hobby for me. It's more of a way of life," says Eichler.
Since that moment, and before, Eichler has garnered a reputation as one of the most accomplished bow hunters in the world.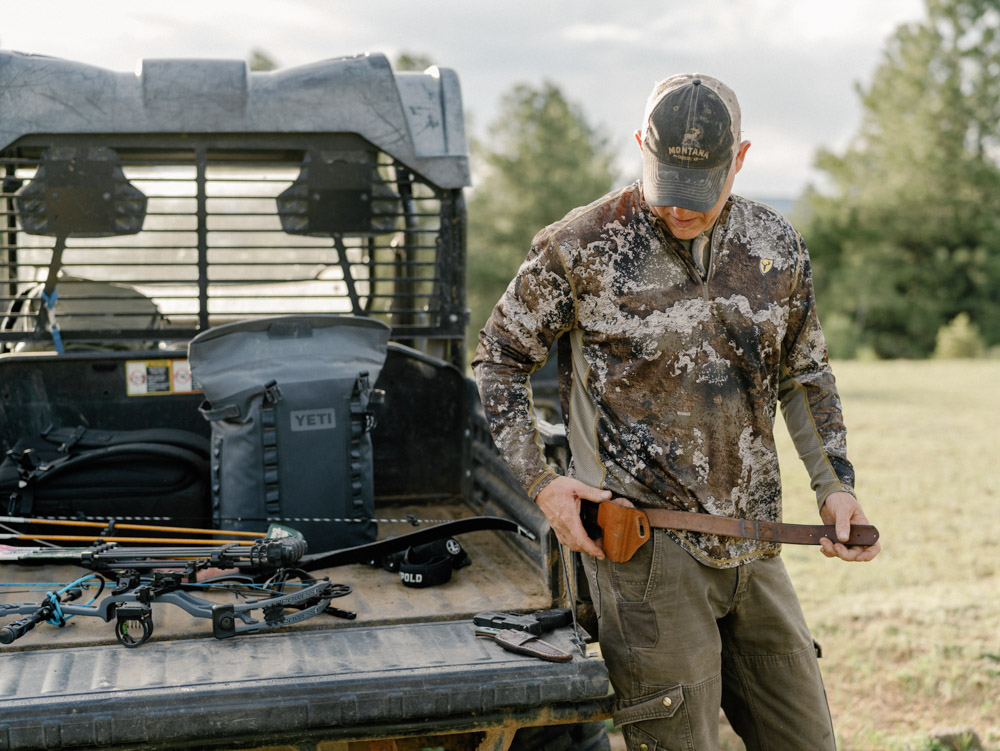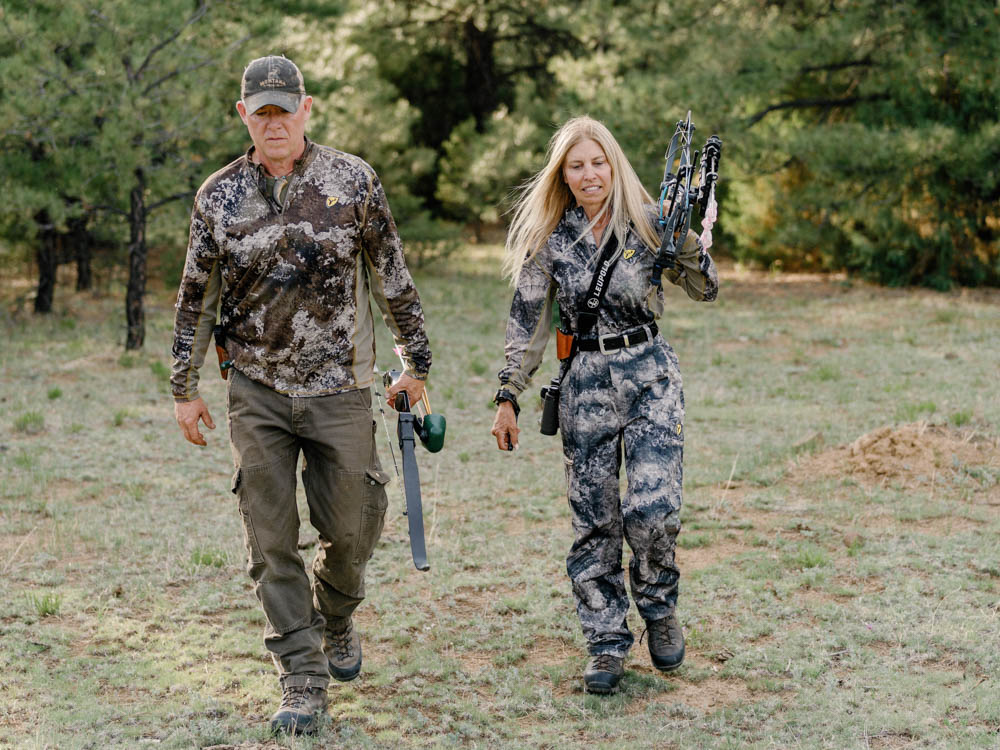 Always Outdoors
Growing up in North Florida, Eichler would go on fishing and hunting adventures with his father and friends. "My father introduced me to the outdoors and I decided I liked it so much that I wanted a career that involved me being outdoors," says Eichler. Studies at Colorado State University pushed Eichler out west, and further expanded his love for the great outdoors. While hunting was a passion, he held small jobs as a photographer, freelance writer, and managing at an archery shop. In his early thirties, Eichler decided to start his own outfitting business. "I started an outfitting business 30 years ago and spend a lot of my time guiding clients in Colorado," says Eichler. The company is Fulldraw Outfitters, and provides high quality guided and non-guided hunts for Colorado big-game.
If working as a full-time guide wasn't enough, or acting as the face of Easton Bowhunting TV, Eichler manages an extensive farm at home with his wife and three boys. "We also farm where we grow hay for our goats, horses and other animals but we also sell hay to other ranchers for their livestock as well," says Eichler. "We also have a small cattle operation so literally everything I do keeps me outside which is where I feel most at home."
When not at home, Eichler is always on to the next hunt. With trips to Wyoming, Alaska, and even New Zealand, occurring in the next few months.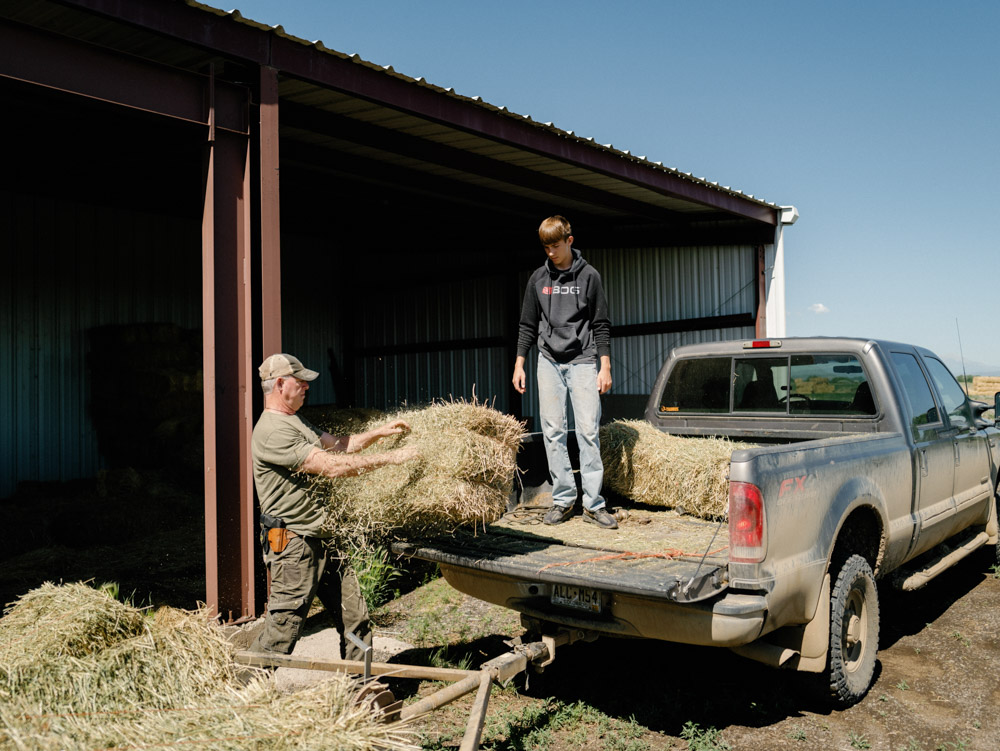 Always Carry
Let's get back to that bear attack. In the deep Alaskan wilderness, Eichler and his party were travelling down a remote river by raft when they spotted several bear cubs. Startled, the bear cubs rushed into the brush by the bank. It wasn't long before the raft caught the attention of the mother, who immediately emerged and charged. One of Eichler team had drawn his gun and fired a shot just feet in front of the bear as it charged, scaring her away. "It was a very intense situation that could have gone a complete different direction had we not had a gun," says Eichler. "That was a pretty traumatic experience and when a charging Brown Bear gets 10 feet from you on a full run it makes you think."
You can watch the FULL VIDEO of Eichler's bear encounter below:
Eichler always carries a handgun. Every single day. Most often, he his spotted carrying a Taurus GX4 9mm. "It's small and lightweight. Perfect for maneuvering around the trails, at home, or in the truck," says Eichler. When on hunts Eichler will often switch it up and carry a larger caliber.
"Handguns have not only helped me in close calls with wild animals including bears, mountain lions and rattlesnakes. I have also used a handgun to help find a man lost in a blizzard."
During one winter in Colorado, Eichler had a client enter a tree stand a few miles deep in the woods. Inclement weather, and heavy snow, moved in very quickly. Concerned, the client decided to head home. Turbulent winds swept snow obstructed all his visibility. Not to mention covered all his tracks almost immediately. However, he did have a radio and called Eichler for help.
Eichler quickly moved out to the trailhead. Armed with a pistol, Eichler fired shots in the snow filled air. Then, on the radio asked, "Did you hear it?" The client responded, "Did you shoot yet?" Eichler knew he was in trouble. If he had not heard the shots, he must be far away.
With that, Eichler marched into the wilderness and every few hundred meters would fire another shot. "Did you hear it?" Eichler asked. "I heard it very faintly to the East," replied the lost hunter. So, it went on for about 45 minutes or until Eichler was able to make contact. Once again, a gun had served a purpose in saving a life.
"A handgun is only a useful tool if you have it and can get to it quickly," says Eichler. "My saying when it comes to a handgun is that it's far better to have it and not need it than need it and not have it. "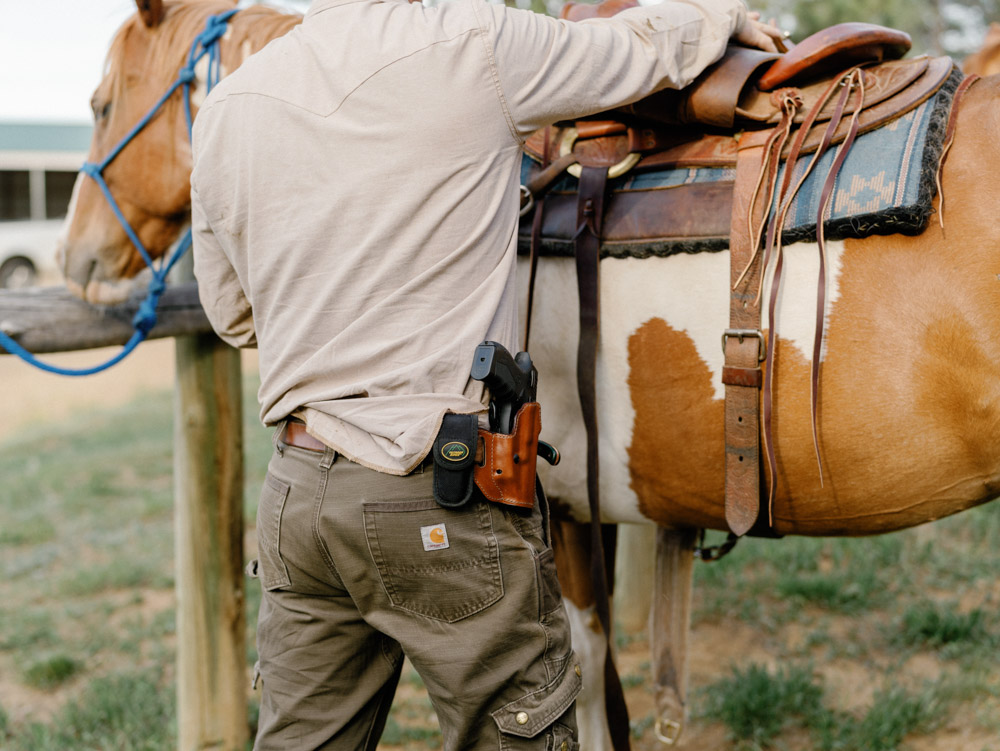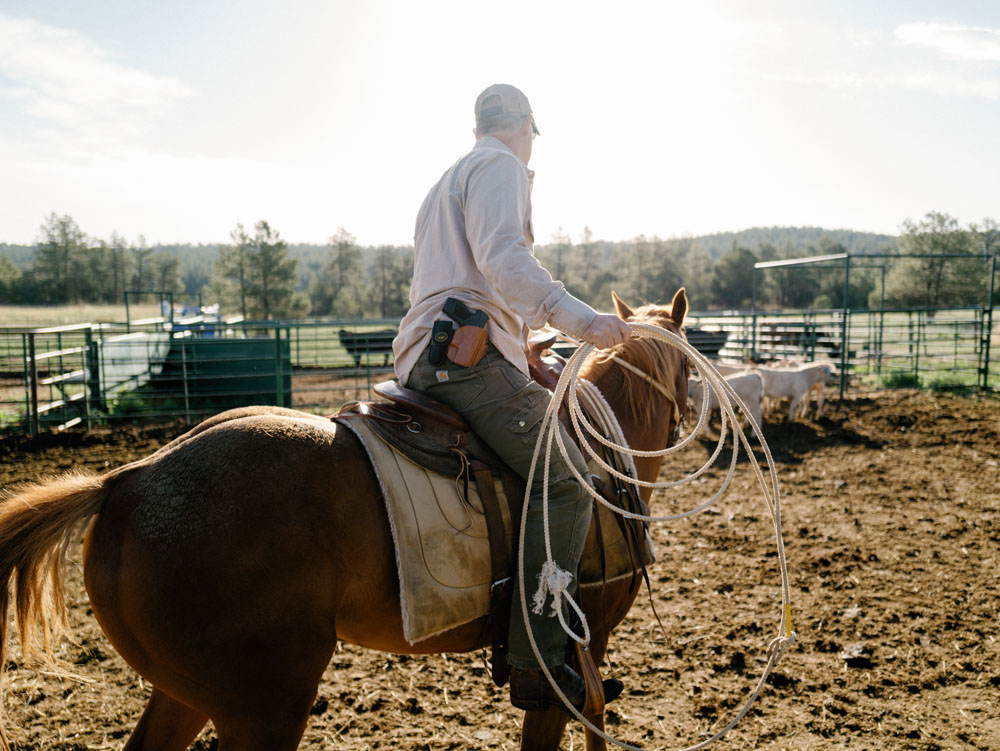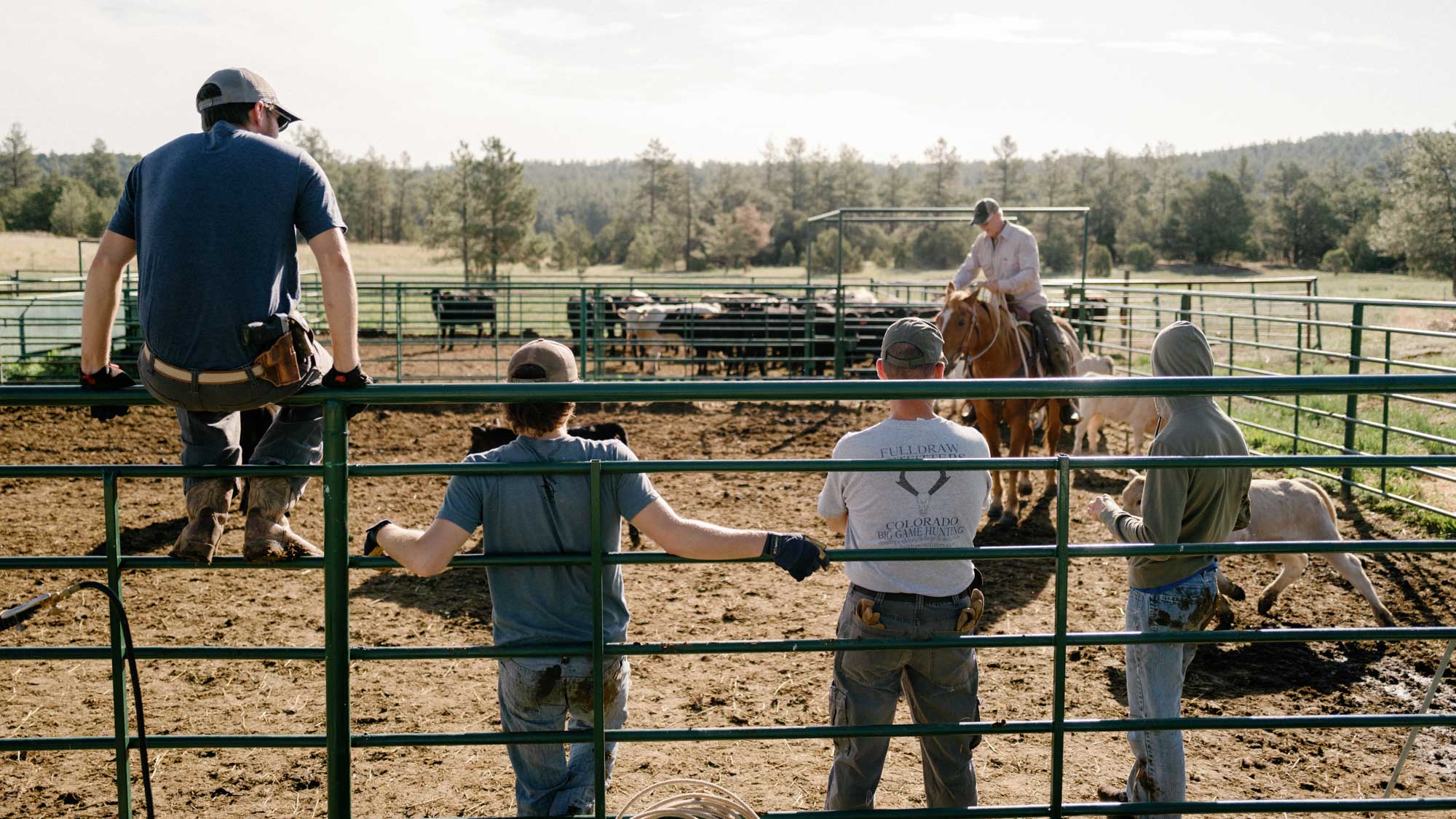 What's Next?
Eichler is a man who doesn't sit still. The thrill of the hunt keeps him traveling all over the world. When asked about what adventures are in store next, Eichler replied "everything I've worked to do I've done." Eichler has a life rich in accomplishments, and now the pursuit is to share all he has accomplished with people who have not. "I want to share experiences with other people and see their joy as they get to experience these trips," says Eichler.
If you're interested to see more of Eichler adventures, go follow him on his Instagram.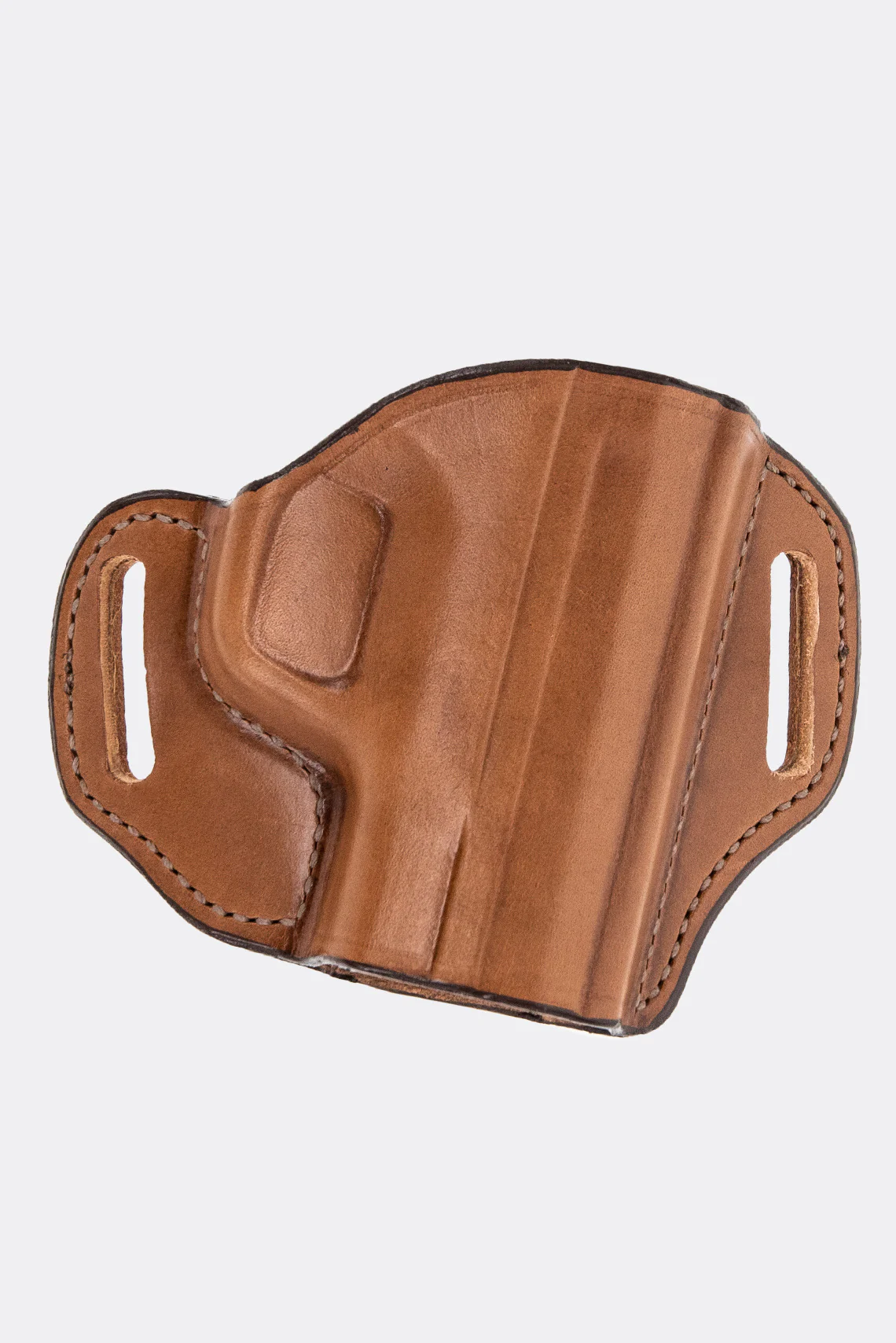 Remedy™ Belt Slide Holster
$59.50 – $64.50
Crafted from premium leather, the Model 57 Remedy concealed weapon holster offers an open-top design for semi-automatics and small frame revolvers—and provides quick and easy access to the gun. This model features deep contour molding on the front of the holster for improved comfort and to reveal the shape of the handgun it secures. Designed for hip or rear hip carry, the Model 57 is a leather belt holster of timeless style and quality.
Shop Now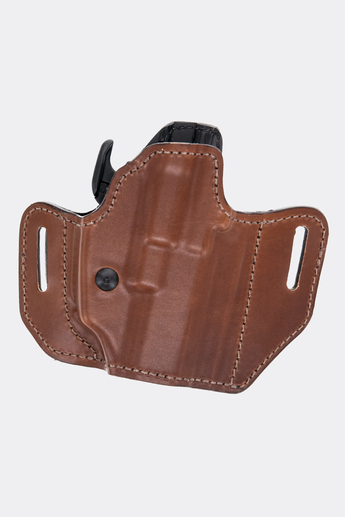 Assent™ Holster
$78
The Bianchi® Model 126 Assent™ is an open-top active retention OWB holster with a high-ride hip carry. The low-profile, contoured, body-hugging design features a trigger guard detent that helps ensure secure carry during normal or rigorous activity such as traveling over rough terrain. The combination of premium leather and synthetic materials provides strength, rigidity, and the classic good looks of handcrafted, premium leather. Offered in Plain Tan or Plain Black finishes, the Model 126 Assent leather retention holster fits 1.5" (38 mm) belt widths.
Shop Now