Singer-songwriter CJ Solar is rising to the height of his powers. In 2022, he released his first full-length album, adding to his collection of 3 EPs featuring singles "Airplane," "American Girls" and the Top 10 song "Coming My Way." Solar has opened for artists Lynyrd Skynyrd, Hank Williams Jr. and Gary Allan. He's also a No. 1 hit-maker for other artists, co-writing Morgan Wallen's "Up Down" and Jameson Rodgers' "Some Girls," which won awards from ASCAP and the Nashville Songwriters Association International.
It's easy to believe success springs from what we see: Solar's natural musical talent, his love for Southern rock and country music infused with Delta blues, and a little bit of luck. But the true origins are more complex. A mighty river has countless tributaries, creeks and streams. Solar's accomplishments come from many sources, including persistence, passion and simply showing up—even when the muse doesn't.
If there is a headwater for Solar—one starting point where music began to flow—it would be the moment he discovered his father's guitar when he was seven years old. He started messing around on the strings, and by nine he was taking lessons and practicing at home with his two brothers. When he was twelve his path was forever changed. Solar took a trip from his hometown of Baton Rouge, Louisiana to Nashville, Tennessee. It was there that he went to the Grand Ole Opry and saw Blake Shelton, Dierks Bentley and Brad Paisley play.
"I remember watching them and everybody else that played that night," he said, "and I thought, man, this is kind of what I want to do."
Solar took a deep dive into country music. He discovered the critical role that songwriting plays in any chart topping hit. After he graduated from high school he returned to Nashville where he immersed himself in the songwriting program at Belmont University. Now some would call what happened next—simple luck. But to do that, you'd have to overlook Solar's dedication to learning his craft and his devotion to music, especially crafting songs with a grittier edge.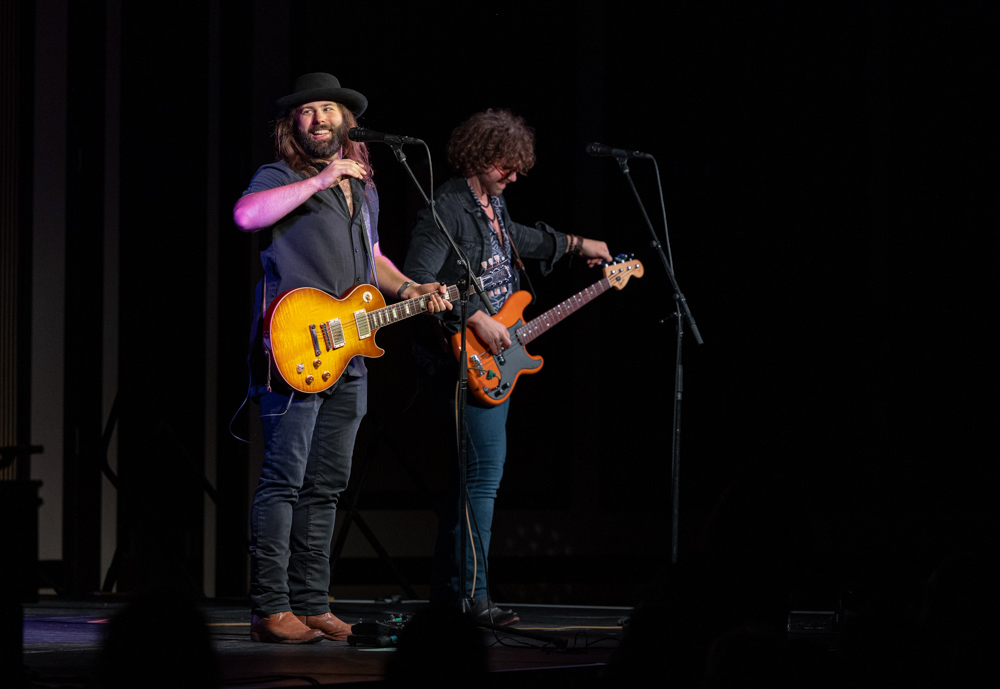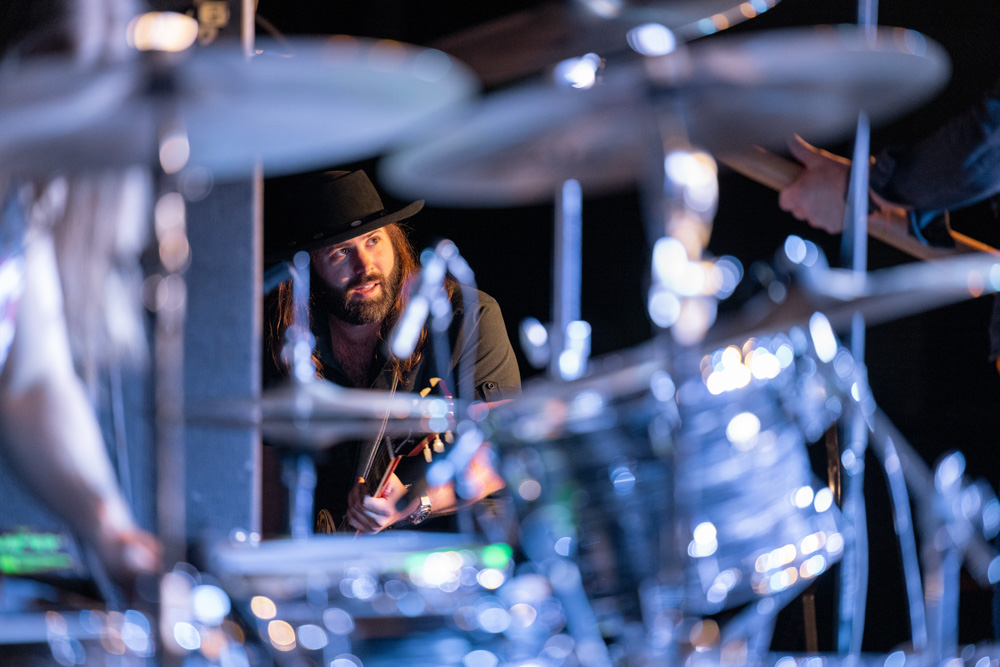 In his last semester at Belmont, Solar interned at Sea Gayle Music Publishing, which is co-owned by Brad Paisley and Chris Dubois.
"The head of creative had asked to listen to some of my songs, because I guess they do that for all the interns to be nice," said Solar. "And after showing them some of my tunes, he was like, man, would you want a writing deal over here? And I just kind of thought I was being punked."
In February 2014 Solar signed a gun-for-hire writing contract, and went on to pen songs for Jason Aldean ("I Don't Drink Anymore"), Justin Moore ("Between You & Me), Jerrod Niemann ("Blue Bandana") and others. He also released three EPs as an artist in his own right. Then, in 2021, Solar signed an exclusive publishing contract with Edgehill Music Publishing.
As a writer on contract, Solar doesn't wait around for the creative juices to flow. The process also involves collaboration with co-writers. He gets together with one or two other writers at a set time every day for about four hours to strum chords, sing songs, and throw ideas around or even a new song title. "Sometimes it's words, sometimes it's just a syllable, putting down blank syllables of mumbling and trying to find cool melodies and phrasing to see where it goes. If we get an idea we're excited about we can knock it out in about four hours."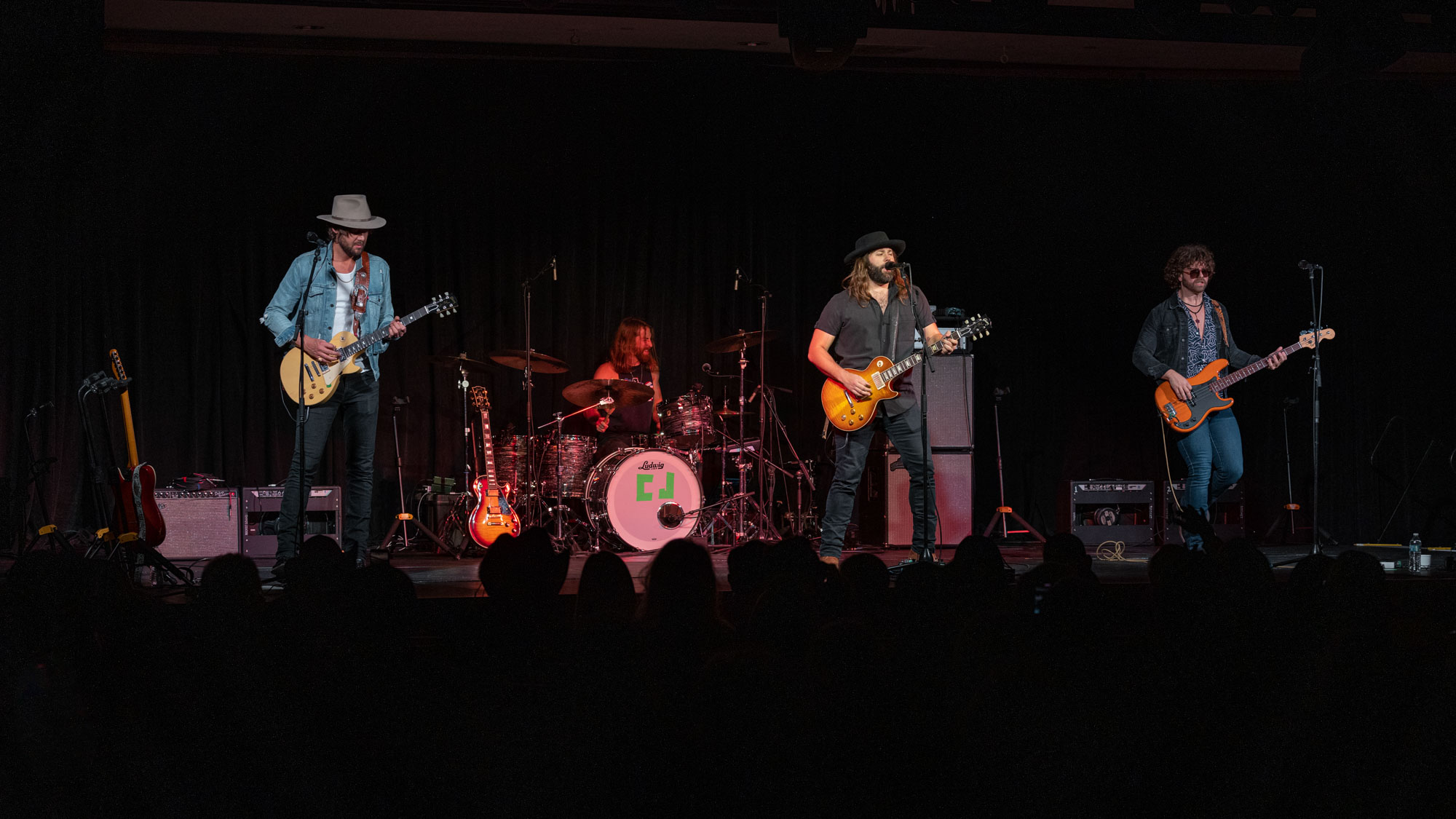 Solar's philosophy on creative inspiration was influenced by wise words from the music publisher who signed him to his first deal.
"He was like, you're not expected to write the most great, inspired song every day. But, you know, if you're not holding the pen when you're inspired, you're not going to be writing anything anyway."
On the other hand, the challenge of producing music every day is that the work can get in the way of life, and life is where creative ideas come from. Country music is especially grounded in everyday life and relationships. To hit the reset button and find new ideas, Solar likes to travel, whether it's going to music festivals or heading outdoors to hunt or practice at the range.
When Solar returns home to play a show, he'll catch up with a buddy who's a farmer or has family that farm, and go hog hunting. Wild hogs are an invasive species and can cause a massive amount of destruction to a farmer's crops and displace natural wildlife. They ride around the farmer's property, hunting in the evening with thermal or night vision to find the hogs.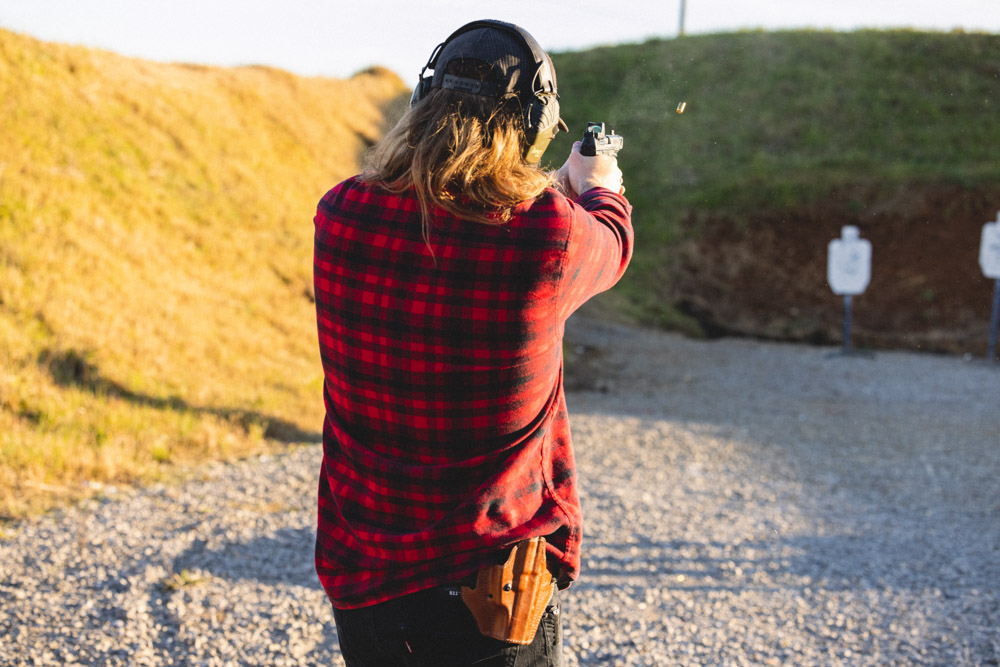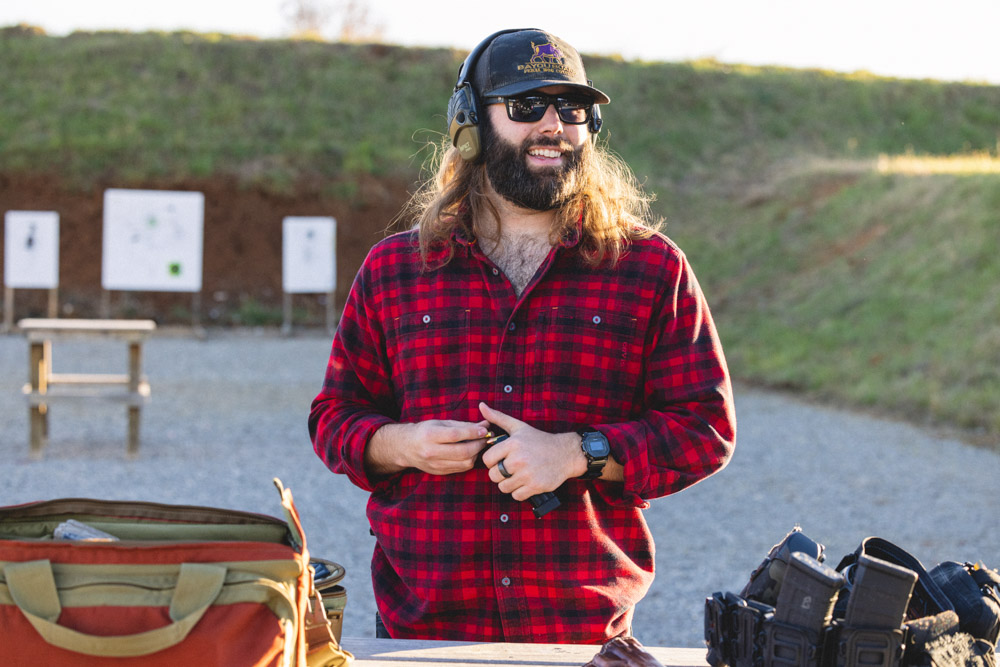 In the winter, Solar will go deer hunting on a friend's property. Unlike hog hunting, they wake up early and go sit in a deer stand where it's very still and quiet in the cool, brisk air. Typically he will shoot one deer in a season, and he fills his freezer for the winter with healthier meat than feedlot meat. Many times he's gone out, he's had no deer sightings at all and just enjoys being out in nature. There's no cell service, and it's a time when he changes his voicemail to "I'm in the woods, don't leave a message. I won't be responding."
Success is rarely a lightning bolt of fame and fortune that strikes out of the blue. And the next time you're jamming to a CJ Solar song, you'll know success is more like a river with ten thousand tributaries. It's your father's guitar in your hands. It's working your tail off to learn your craft. It's gratitude and awe for the legends who came before. It's collaborating with other musicians. And it's getting away from work and going outdoors to breathe and have your own thoughts. At the end of the day, success comes from living your life.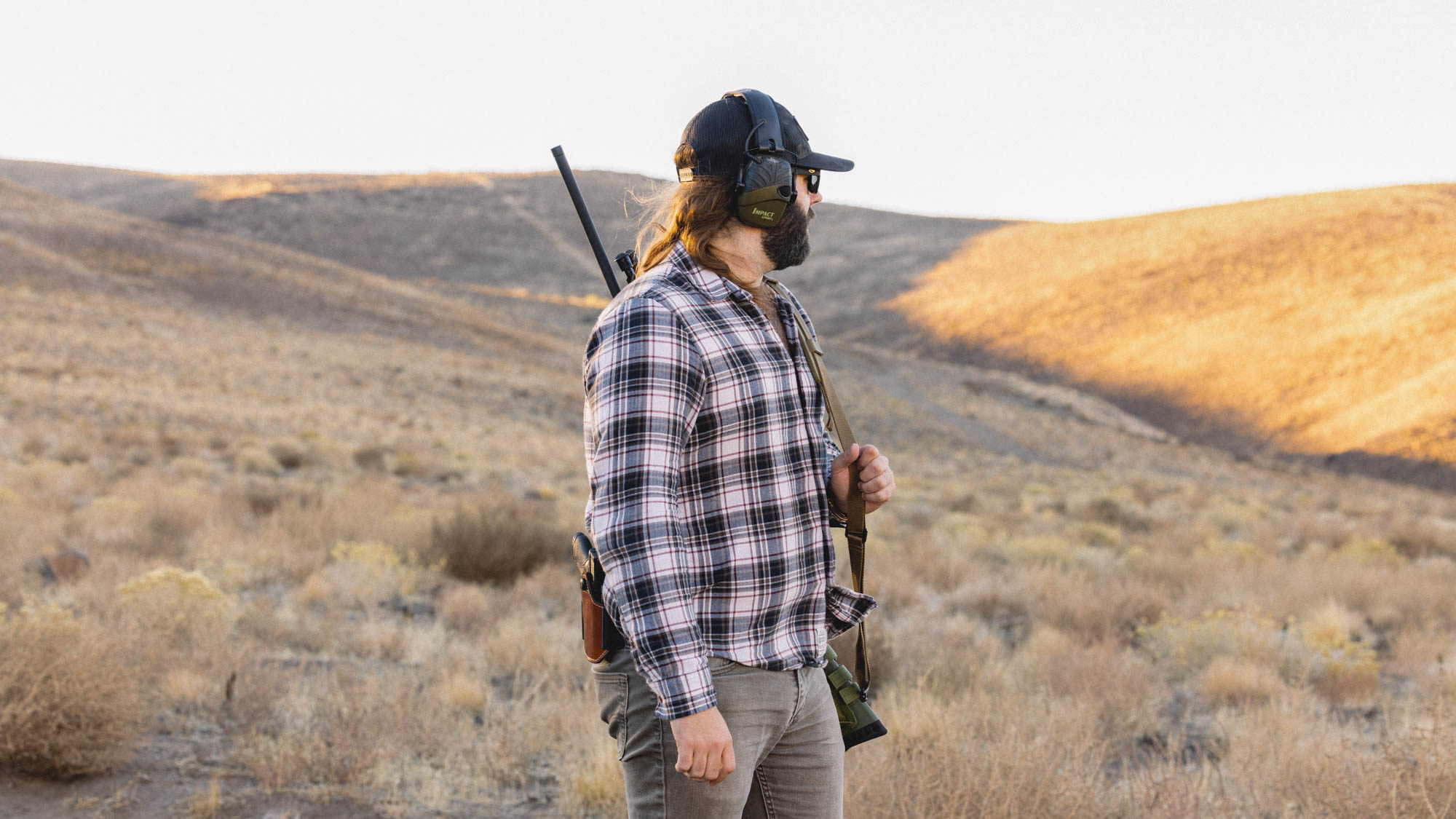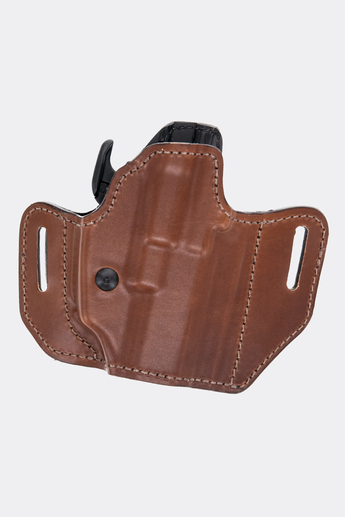 Assent™ Holster
$78
The Bianchi® Model 126 Assent™ is an open-top active retention OWB holster with a high-ride hip carry. The low-profile, contoured, body-hugging design features a trigger guard detent that helps ensure secure carry during normal or rigorous activity such as traveling over rough terrain. The combination of premium leather and synthetic materials provides strength, rigidity, and the classic good looks of handcrafted, premium leather. Offered in Plain Tan or Plain Black finishes, the Model 126 Assent leather retention holster fits 1.5" (38 mm) belt widths.
Shop Now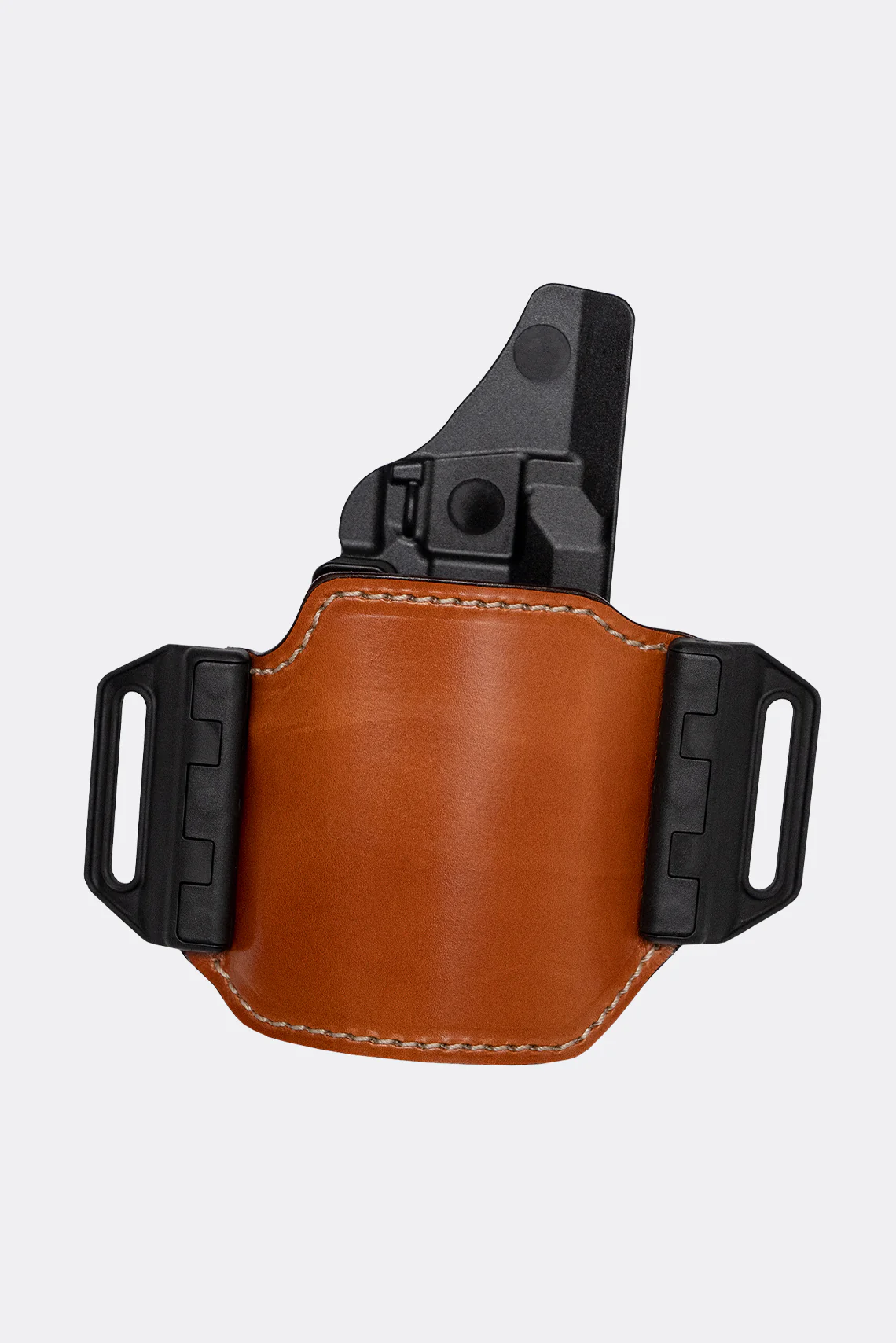 Shenandoah™ OWB/IWB Holster
$86.50
The Bianchi® Model 175 Shenandoah™ is a fully convertible, dual-carry holster. With the ability to easily switch between inside-the-waist and outside-the-waist carry in seconds, the Shenandoah offers an all-in-one solution. Crafted with a premium full-grain leather exterior and suede-lined, precision-molded interior for a secure fit that won't tarnish the firearm.
Shop Now