Bianchi® holster part numbers are 5 digits and are random, so Bianchi offers Fit Groups as a quick size reference. This designation is a simple informational tool that allows the user to determine which guns will fit which holsters.
To determine whether a specific Bianchi holster is available for your handgun, we offer a fit check on all holster product pages. Alternatively, refer to the Holster Selector Guide in the Bianchi Order Guide. Fit Groups can be found in the Order Guide in the leftmost column in the product section. Likewise, on the product label the Fit Groups can be found on the left hand side.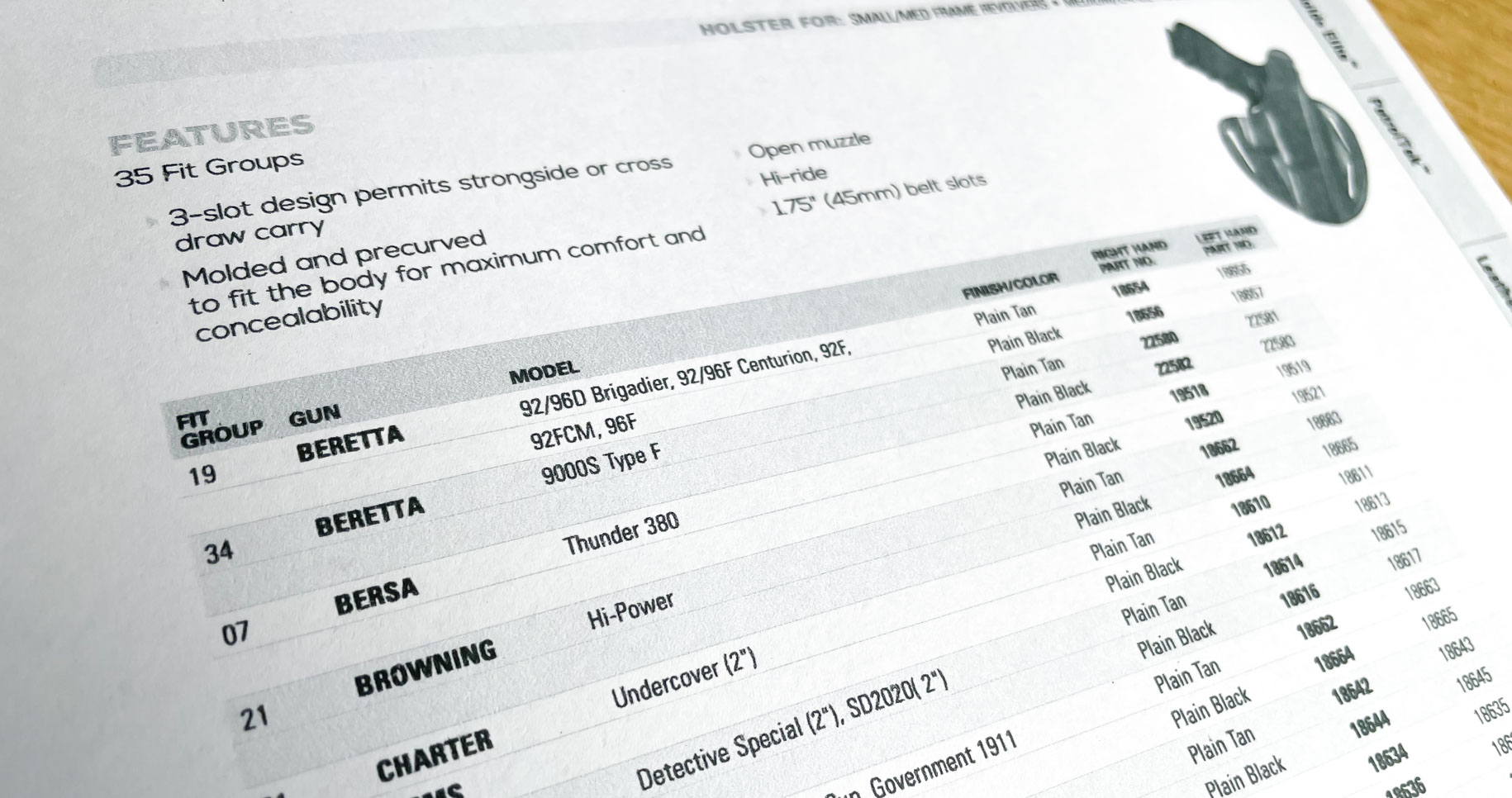 FOR EXAMPLE
In the Order Guide you'll see 58 gun models listed that fit the Bianchi Model 7 Shadow® holster. These gun models are classified into 35 Fit Groups. That means that we offer 35 unique sizes for this particular holster.
Fit Group 21 for the Shadow fits the Browning Hi-Power handgun as well as all the following guns: Colt Government 1911/Delta Elite/ Gold Cup, Llama IXA, Para Ordnance P14/P16, Ruger SR1911, S&W SW1911, and Springfield 1911-A1.
For AccuMold® holsters where we already offer specific holster sizes, the Fit Group will be the actual holster size number.
NOTE: Fit Groups may not be identical from holster to holster. For example Fit Groups 10A in one model may not fit the same guns as 10A in another model, due to differing designs.