We can all agree the American bison is a formidable, strong, and often dangerous animal. Well, Emmie Sperandeo lives with one in her trailer. Two weeks ago, Emmie adopted a one-month-old bison calf separated from her mother. While working at a bison ranch, the option was to bottle feed the animal or let nature takes its course. Willing to feed and care for her, Emmie adopted the young animal.
Aptly named Lucifer AKA 'Lucy,' the young bison is quickly becoming a rambunctious terror. An equine and western photographer, and cinematographer, Emmie travels America living life on her own terms and exploring boldly.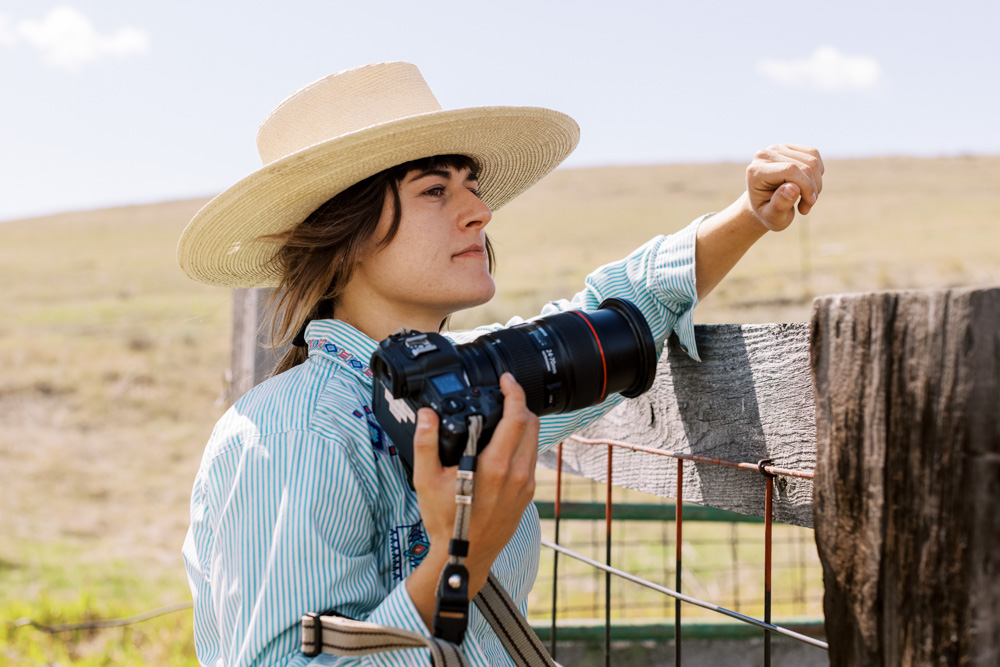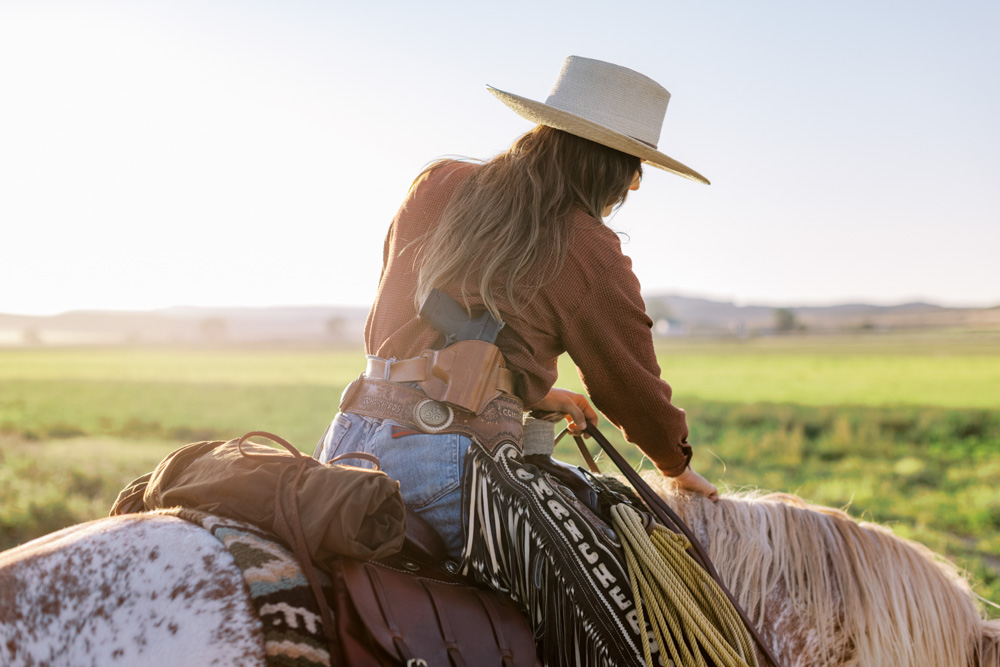 FINDING HER PASSION
Emmie's love for animals and nature began at an early age in Homestead, FL. With two older sisters, and a younger brother, Emmie and her siblings were always riding horses, taking care of goats, rabbits, and many other animals at their home.
"Riding for me always made me feel independent. I'd ride for hours and see how lost I could get and see if my horse and I could find our way home."
Not only did Emmie love the joy of riding, and care of animals, but the aspect of documenting the passion. "I loved everything I was doing and wanted to document all of it," said Emmie. "I wanted to document not just what I was seeing, but what I was feeling."
There is something cathartic and healing about caring for animals. As a caregiver it fulfills that desire to feel needed. For Emmie, and many others, that provides a sense of fulfillment.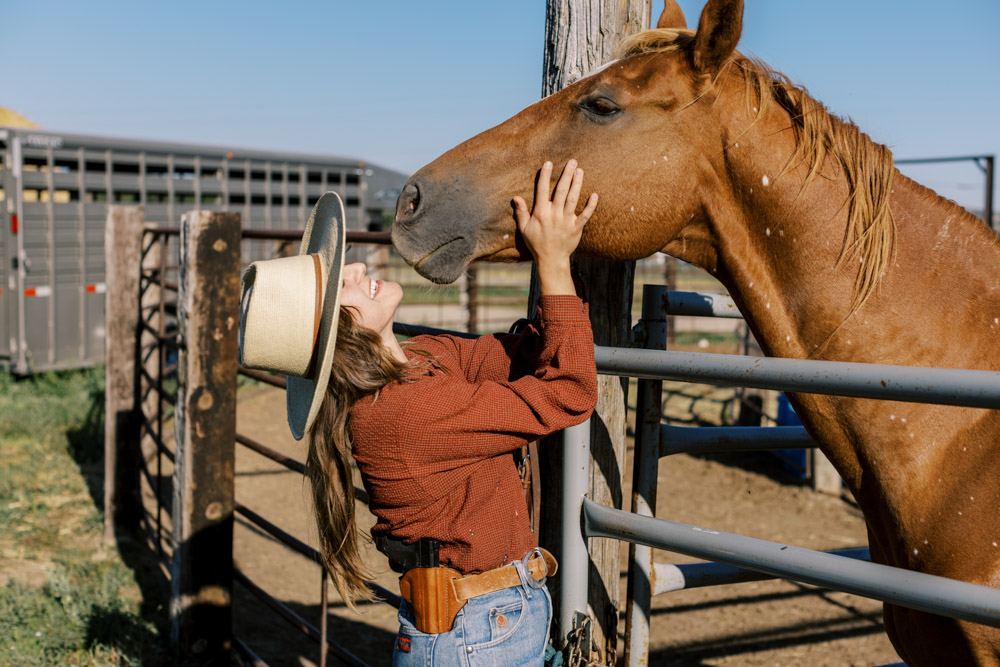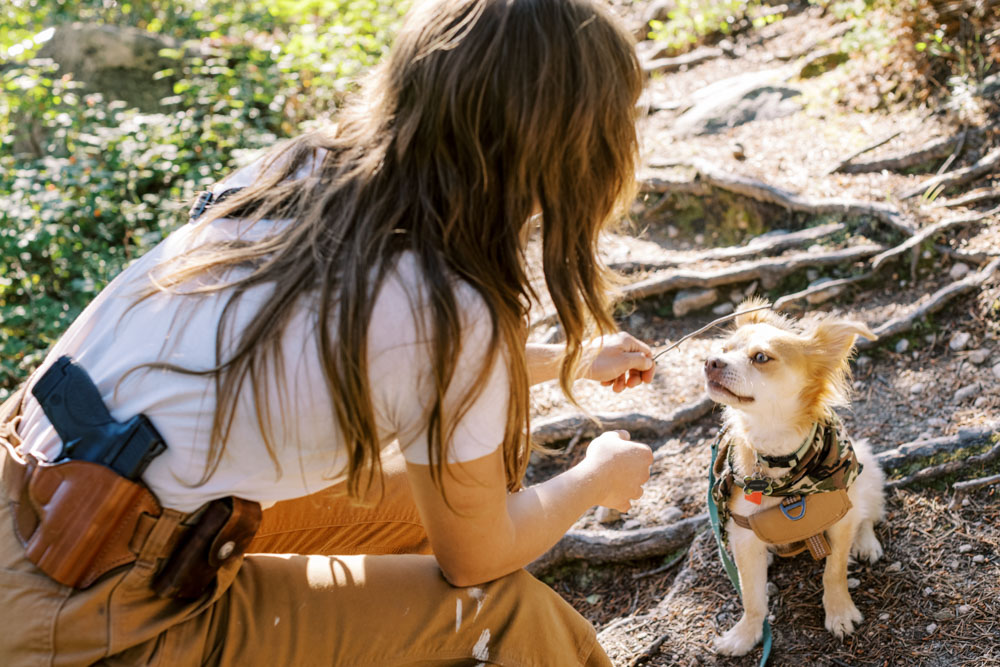 At 18 years of age Emmie left home to attend the University of Florida in Gainesville, FL, to pursue formal education in cinematography. Admiring the work of pioneers such as Ansel Adams, or Edward Curtis, Emmie knew capturing this abundant world on film was her calling.
"Riding and being outside was always my escape. To document animals and nature felt like storytelling."
The demands of school were forthright; long nights, being away from home, and deadlines were the normalcy. "When I went away to school and didn't take care of animals – I hated it," said Emmie. She knew the formal education was key to success but sometimes you don't know what you really love until it is gone.
After graduation, Emmie moved to the Pacific Northwest and quickly immersed herself in a tech start-up. "After I graduated, at first I wasn't sure I wanted to even pursue cinematography full time. I loved the craft, but not the politics or competitiveness," said Emmie. As she lived the city life, Emmie knew that it wasn't the right fit. "I had a boyfriend, an apartment, a job, but I knew I wanted to just go to Montana and work on a ranch," said Emmie. "I wanted to just take a leap of faith, get it out of my system and go for it." Emmie packed up and headed to Montana. She's been gone three years since. "There was this light switch one day, where I was like, this is what I should be doing."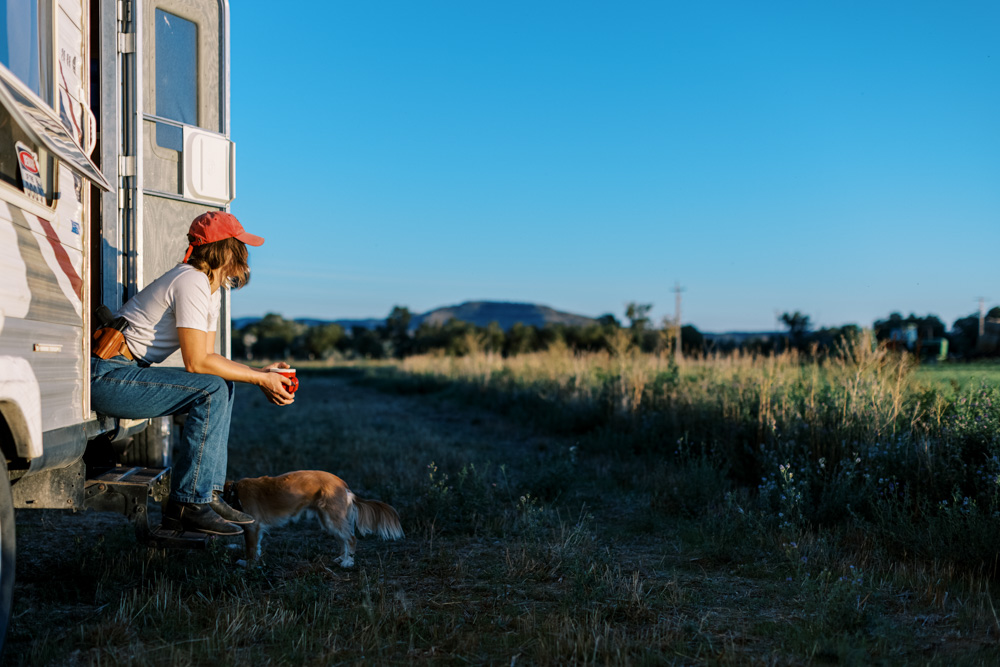 THE NOMADIC LIFE
Speaking with Emmie, you can tell she's made for the nomadic life; she loves the sense of adventure, meeting new people, and exploring untamed wilderness. This adventurous spirit has built her large social media following and expanded her skillset with some great business partners and nonprofits. One nonprofit is the Western Landowners Alliance (WLA). The WLA has made an effort to highlight a Women in Ranching program. The program envisions a culture of western ranching that acknowledges and celebrates the diversity of our land stewards. Emmie not only fits that demographic, but also supported the nonprofit with much of the multimedia needs.
The nomadic life also presents its challenges. Emmie lives in her horse trailer and travels wherever the adventure waits. Being alone a substantial portion of the day means she needs to protect herself. Montana is grizzly bear country, and with that in mind Emmie carries a Smith & Wesson Bodyguard 380. A small compact pistol that is easy and comfortable to carry while in the saddle. She refers an outside-the-waistband (OWB) style holster for easy access and draw.
As Emmie epitomizes, you have one life to lead, and you do it on your own terms. Life is too short not to explore. Dare to be bold. For us at home, now we wait and watch Lucy grow.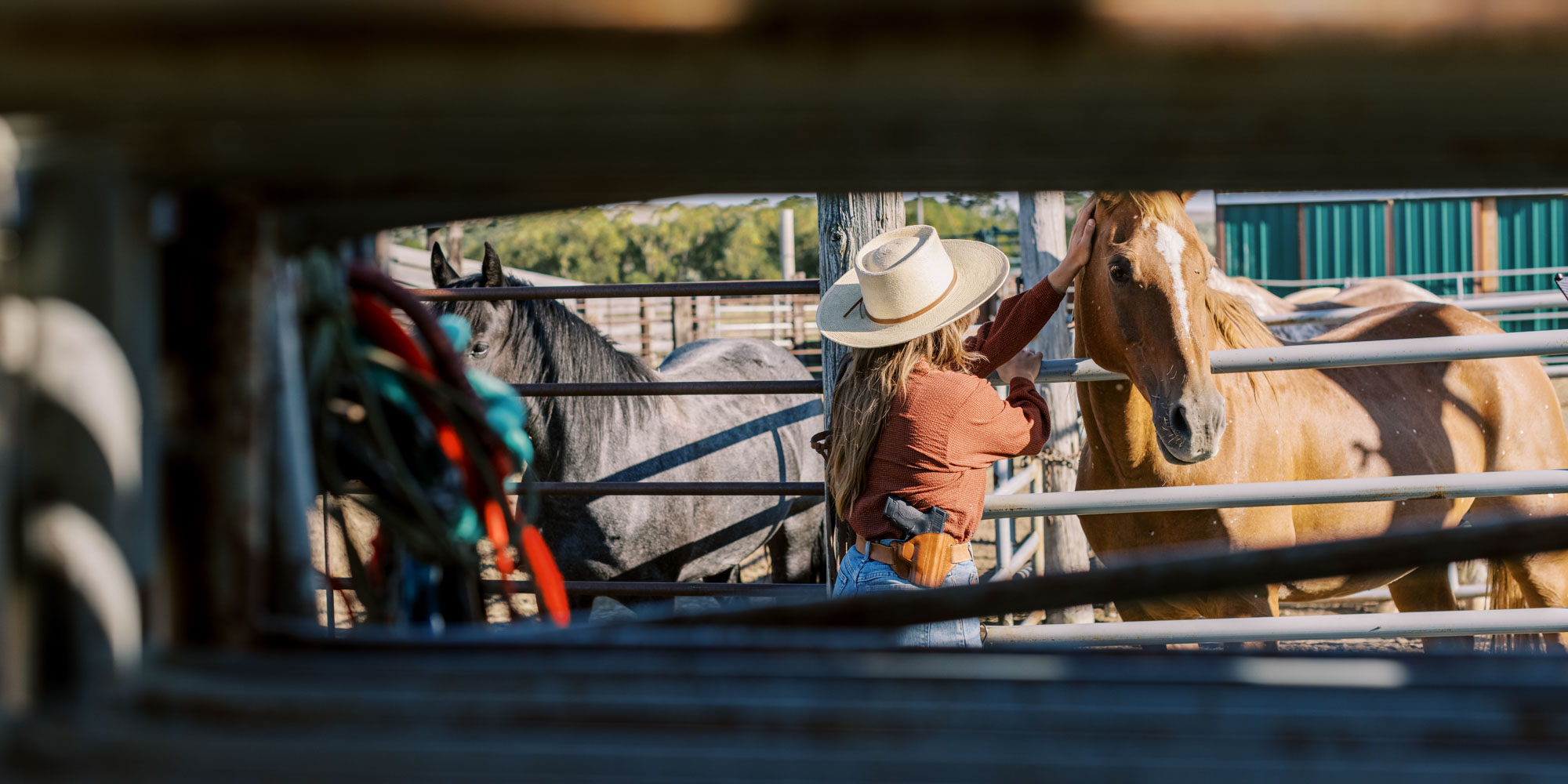 Her sense of adventure is the hallmark of every move. She explores boldly like no other. It's also the reason she has a baby bison living in her trailer. In addition to Lucy, there are the three horses in her company: Raven, Goose, and JD. Not to mention her dog Jonny Boy. Jonny Boy can be out for 12 hours running with the horses and spend 12 hours laying inside the trailer.
As Emmie epitomizes, you have one life to lead, and you do it on your own terms. Life is too short not to explore. Dare to be bold. For us at home, now we wait and watch Lucy grow.
Follow Emmie on Instagram at @emogoatmom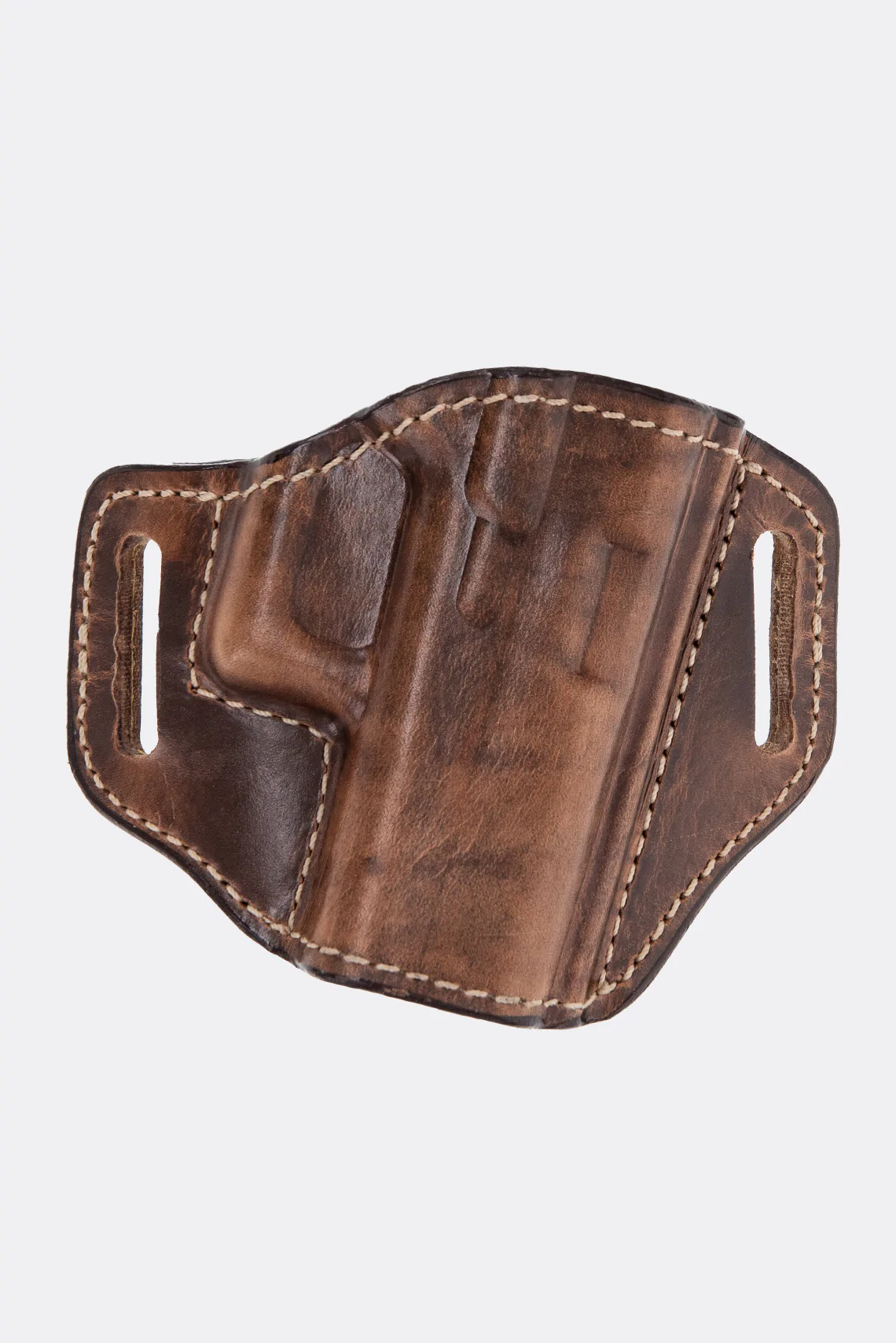 Remedy™ Belt Slide Holster
$63.50 – $68.50
Crafted from premium leather, the Model 57 Remedy concealed weapon holster offers an open-top design for semi-automatics and small frame revolvers—and provides quick and easy access to the gun.
Shop Now