Kaitlyn Lowes is a spunky girl from Texas with many diverse interests, but her greatest passion is the outdoors. She is a country-in-the-city girl who grew up on a small farm in the heart of the Dallas Forth Worth metroplex, and enjoys spending time with family and friends, riding horses and playing sports. Kaitlyn credits the DFW area—rich with interesting cultural and travel experiences—as contributing to her pursuit of living a multifaceted life.
Kaitlyn's love of the outdoors was encouraged at a young age. She would tag along as the only girl on her grandfather's ranch where she learned to hunt, fish and take care of the land from her brother Justin, father Allen and her beloved grandfather John.
"Still to this day at the age of ninety-six—and as every year before—grandpa makes us coffee at the cabin and is first out the door to his deer stand," says Kaitlyn. "There is something magical about him and I am determined to carry on his legacy and love for the outdoors." It is important to pass her family's tradition down to the next generation and she encourages people to stay linked to nature.
"As technology in this world is rapidly progressing, it is imperative we take time to reset. And what better way than being outdoors?"
Kaitlyn's passion for horses and hunting have presented opportunities she never thought were possible. She has hunted from the back of her horse Kodak, a black and white Leopard Appaloosa, for several years. "I am living my dream of horseback hunting and hope to inspire other females to pursue their passion," says Kaitlyn.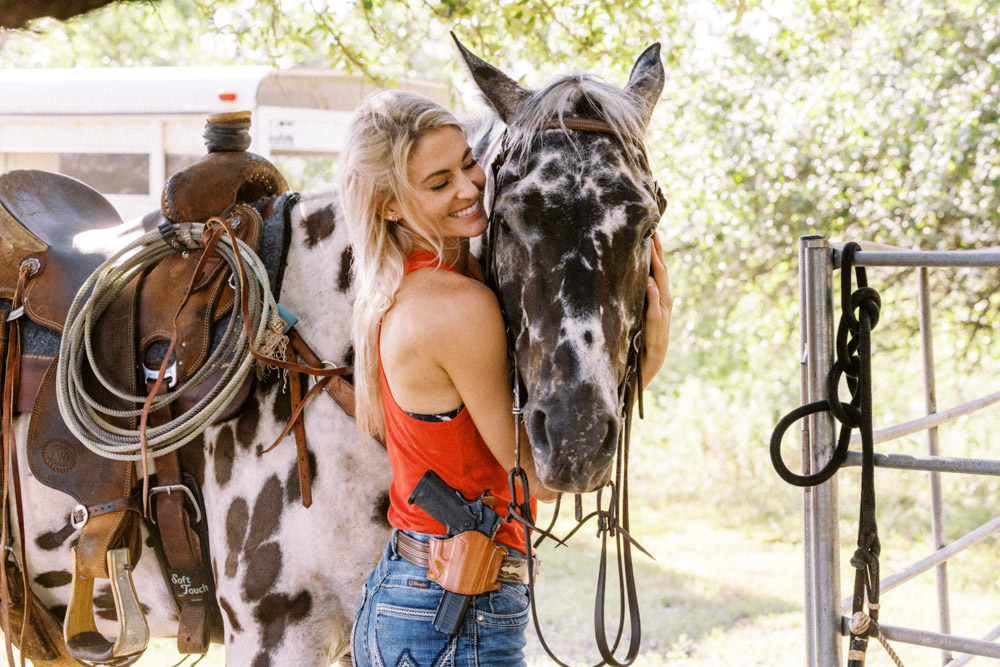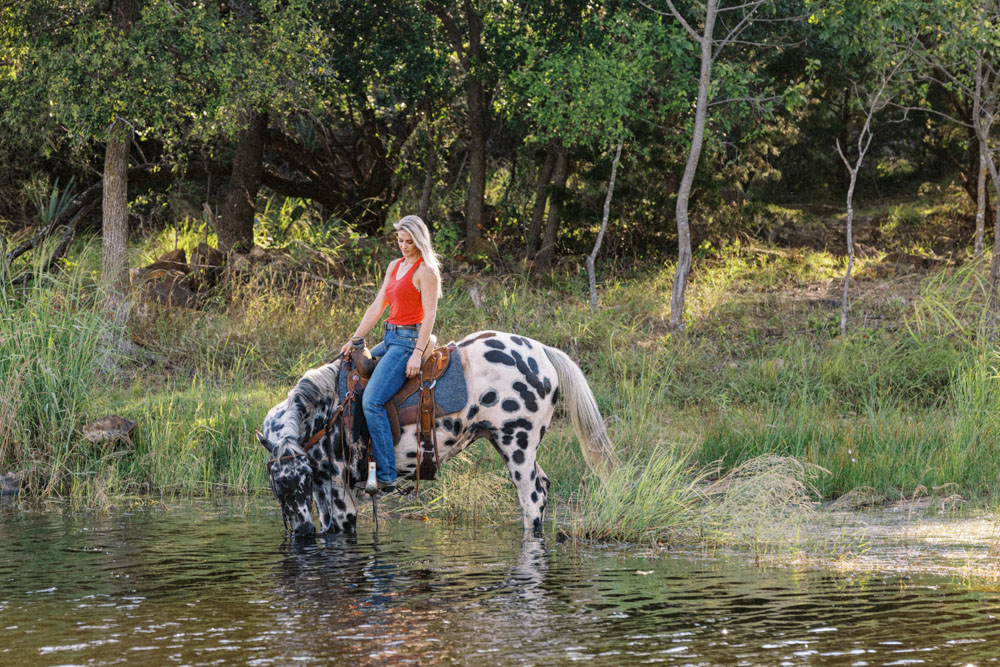 The pair have an unbreakable bond that continues to provide success in more ways than one. Kaitlyn is also a published writer for Hog Hunting Magazine, making the cover with Kodak. Because Texas is her backyard and there is a nuisance and growing wild hog population, it's the perfect place to pursue her passion for hog hunting. She will hunt day and night, and enjoys the strategy of outsmarting game while at the same time protecting the land. Feral hogs reproduce rapidly, destroy farmers' crops, and are in direct competition with other wildlife.
Her interest in preserving natural habitats led Kaitlyn to the role of Co-Chair for Stewards of the Wild Fort Worth Chapter. This young professionals program supports the mission of the Texas Parks and Wildlife Department and Foundation, and helps people co-discover and connect in the outdoors. Kaitlyn loves to share her passion with anyone who gives her the opportunity, and feels honored to have a voice in one of the fastest growing parts of the outdoor industry—the female side.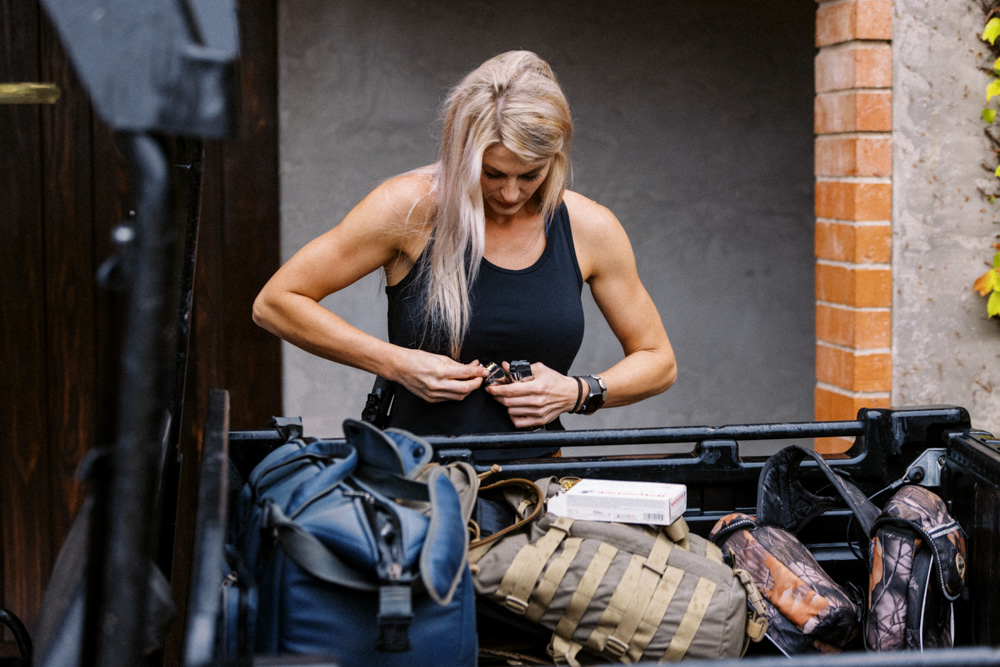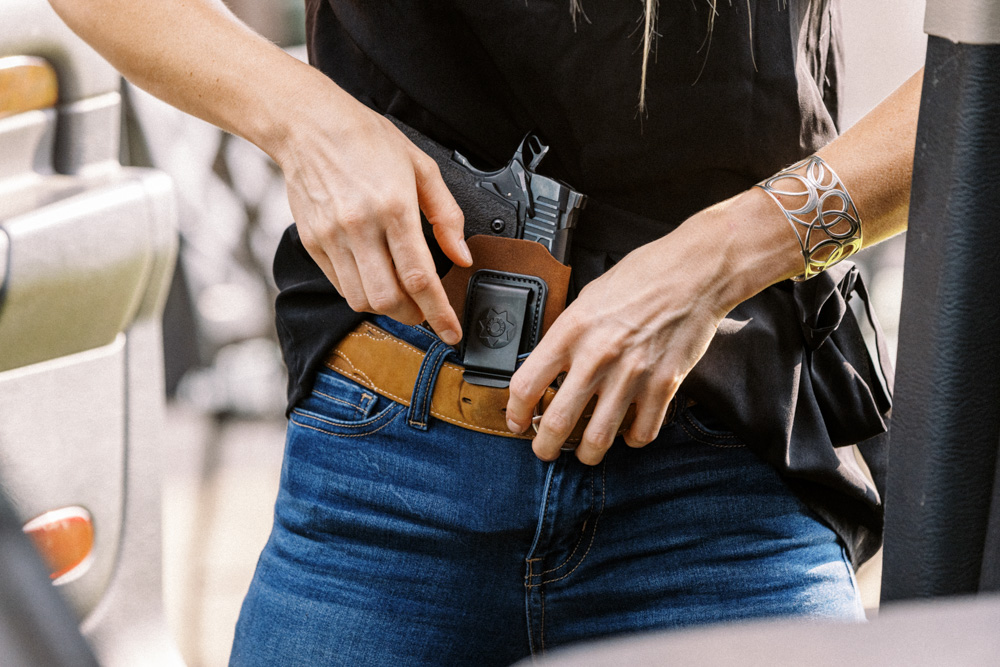 When Kaitlyn is not spending time exploring the outdoors, she works as a full-time dental hygienist. She earned the "Rising Star" award in dental hygiene school, given by instructors to the hygienist who would be the most successful educator. "It is a privilege to serve my patients. I take pride in educating and helping them achieve and maintain optimum oral health," says Kaitlyn. "I look forward to building personal connections and consider it a bonus when I find out they have an interest in the outdoors." She excels in networking with people of all backgrounds and adds that it only takes one person to change the course of life for the better. She is a firm believer that success can be achieved simultaneously both professionally and personally.
Not only has Kaitlyn excelled professionally, but she also pursues educating others outside of her dental operatory, by working in the outdoor industry in multiple roles as a contractor. She is a U.S. Agent for a hunting safari operating out of Spain and South Africa, has hunted overseas, and worked with a number of outdoor and hunting brands. Kaitlyn also enjoys sharing her knowledge and experience at tradeshows.

A dreamer who eagerly goes head-to-head with challenges, Kaitlyn views every situation as an opportunity, and pursues a life full of travel and adventure. As her journey unfolds, she has lifelong goals to hunt more overseas, experience other cultures, and expand her business as an contractor and consultant to the outdoor market.
Kaitlyn continues to give back, through mentorship and spurring on others to stay curious and seek new opportunities. From personal experience, she knows the outdoors has much to offer. She encourages anyone who's interested in the outdoors to be bold, to explore, and to discover a new outdoor passion or increase depth in one already pursued.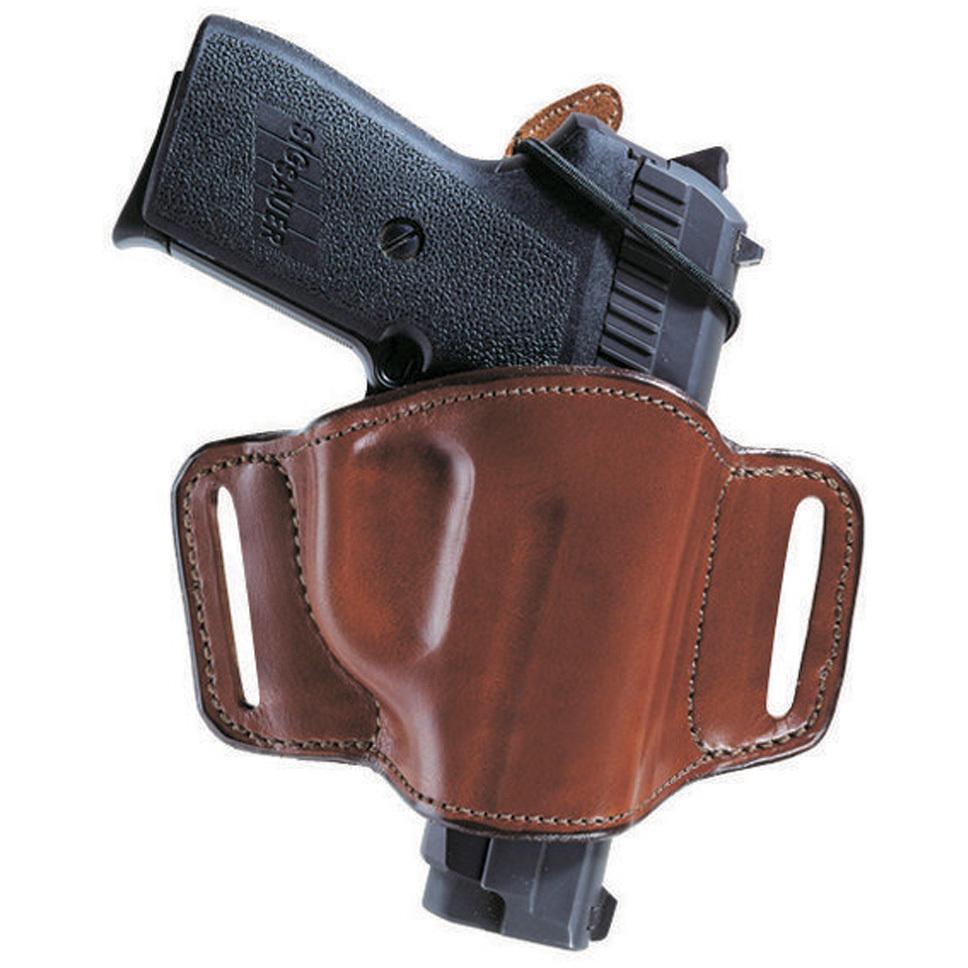 Minimalist™ Belt Slide Holster
$60.65
This leather holster is a compact, open-top design that is ideal for daily wear. An elastic loop firearm retainer tab wraps over the hammer to provide secure retention. This belt slide holster features dual belt loops that offer stability and pull the holster close to the body for optimum concealment. This holster is suede lined and has border stitching. It fits belts up to 1.75 in. (45 mm) in width.
Shop Now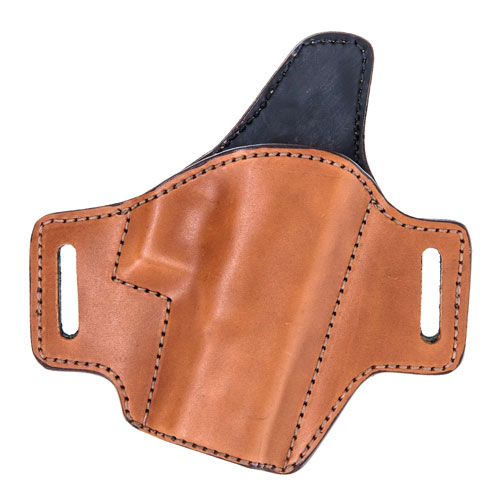 Assent™ Holster
$78
The Bianchi® Model 126 Assent™ is an open-top active retention OWB holster with a high-ride hip carry. The low-profile, contoured, body-hugging design features a trigger guard detent that helps ensure secure carry during normal or rigorous activity such as traveling over rough terrain. The combination of premium leather and synthetic materials provides strength, rigidity, and the classic good looks of handcrafted, premium leather. Offered in Plain Tan or Plain Black finishes, the Model 126 Assent leather retention holster fits 1.5" (38 mm) belt widths.
Shop Now